Eurogamer's Best of E3 2009
Game of the Show, Best Tech, Best Publisher, more.
Best Technology
The clamour to call Milo a fake when no-one ever claimed he was real - Molyneux himself admitting to "tricks" - proves just how hair-raising, how unsettling Microsoft and Lionhead's achievement is. It has the smell of witchcraft about it, and even the unflappable Ellie was spooked when she saw it in person.
Milo was the hands-down sensation of E3, but that's not the only reason it takes the Best Technology award. It was the synthesis of Lionhead's AI experiments with Microsoft's technically amazing and surprisingly functional Project Natal hands-free interface to create something genuinely new - not just a demo resembling a flavour-of-the-mass-market Wii game - that attracted our attention, not to mention Steven Spielberg's. Usually the conservative follower of trends, it was Microsoft who took the boldest step into the future this E3.
Honourable Mentions
Sony's motion controller was less radical than Microsoft's, had only the sketchiest demos, and wasn't available for anyone to try - but it did look great fun to use, and arguably had much more realistic gaming applications than Natal.
Conversely, PSPgo was there and wasn't all that thrilling in the flesh, but it's a major conceptual leap - by ditching UMD and creating a dedicated gaming console for which no software is sold in the shops, Sony ought to stir the market up if nothing else.
Best Publisher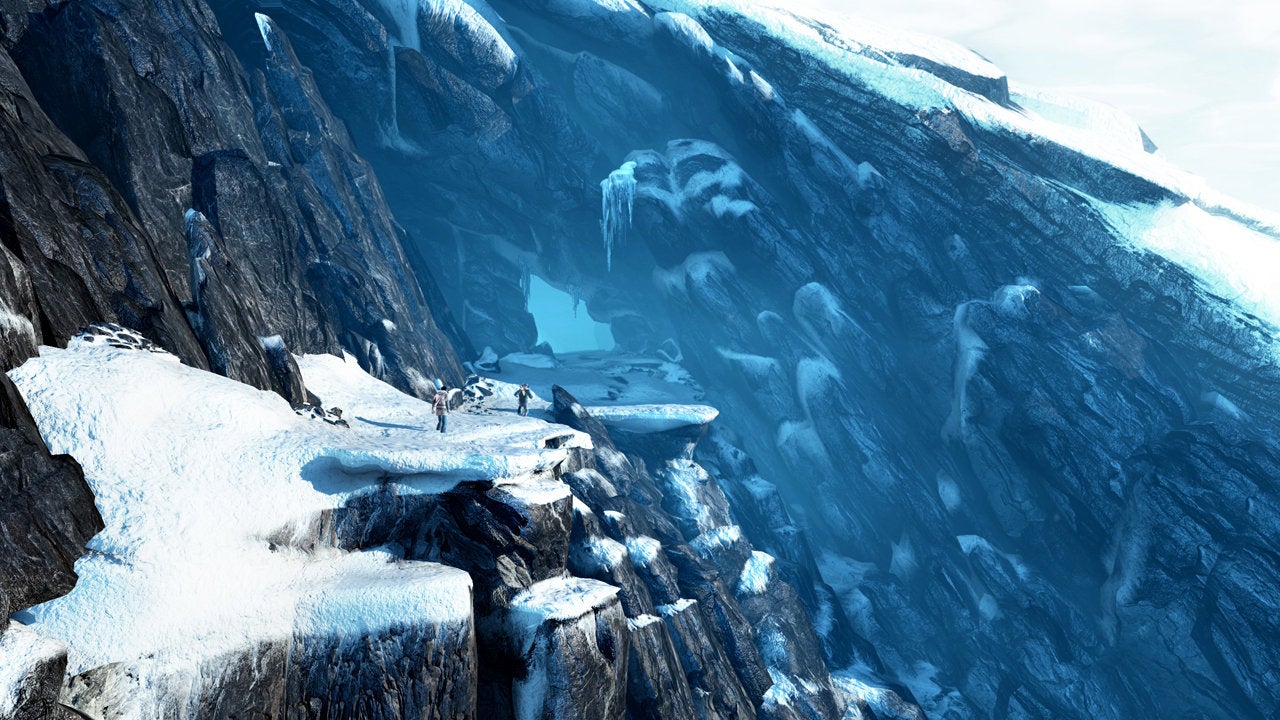 Sony Computer Entertainment
No other publisher - first- or third-party - could begin to match the sheer breadth and depth of Sony's E3 offering this year. Blockbuster sequels with gob-smacking production values (God of War III, Uncharted 2); innovative online games (MAG, The Agency); stylistically bold experiments in new IP (Heavy Rain, The Last Guardian); great, exclusive downloadable games (PixelJunk Shooter, Fat Princess); new forms of entertainment for new markets (EyePet, ModNation Racers). Sony had it all, and its vast stand was further studded with unexpected gems like the lovely LittleBigPlanet PSP, or more Ratchet & Clank. Quantity and quality in abundance, but it was the sheer variety that amazed.
Honourable Mentions
In big-picture terms, Electronic Arts was the only publisher who could hold a candle to Sony's line-up. Peter Moore continues to take EA Sports in interesting new directions, EA Partners made some hot signings (Crysis 2, APB) and the likes of Mass Effect 2, Need for Speed Shift and Brutal Legend all looked quite tidy. But EA was lacking standout games with sex appeal.
That's not something you could say of Activision, which won 2009 at a stroke with Modern Warfare 2 and DJ Hero. Everyone else might as well go home - including the rest of Activision's own mediocre line-up, apart perhaps from the likeable Blur.
Best Game Announcement
It might not have been as exclusive as Sony wanted us to believe, but Square Enix's next MMO still caused the biggest splash of any announcement of the show. Revealing it - complete with an unbelievable 2010 release date - before FFXIII has even seen the light of day in Japan was a bold move and a half. Could this be the first MMO sequel to beat its predecessor's success? With the Final Fantasy brand, we wouldn't bet against it.
Honourable Mentions
Team Ico's gorgeous The Last Guardian would have stolen the show if it hadn't stolen its own thunder with a pre-show leak. The Agent was exciting because it's an all-new Rockstar North game, Crackdown 2 was exciting because it's more Crackdown, and Miyamoto gets nonchalance points for slipping a new Wii Zelda under the radar in that unassuming way of his.
Best Video
It was literally the first moment of E3 - opening Microsoft's Monday-morning conference before anyone stepped on the stage - and visually, it remains the best. An evocative animated summary of a great band, maybe it doesn't have much to do with gaming - but then again, gaming has something to do with everything these days, and gaming aesthetics and presentation are no longer a poor cousin.
Honourable Mentions
You could say all the same things of BioWare's stunning cinematic promoting Star Wars: The Old Republic - the most talked-about trailer at the show, and some of the best Star Wars entertainment of any kind in years. Once again, The Last Guardian might have won if it hadn't been spoiled, while Splinter Cell: Conviction released the most compelling live gameplay footage, and Modern Warfare 2 did in-engine cinematics to profoundly exciting effect.
And Finally
Best Quote: "Yeah, you want to get information, but maybe you don't want to get raped!" David Cage pushes sexual politics in videogames to the limit with a queasy Heavy Rain demonstration. Did he have to breathe so heavily into the mic?
Best Party: Activision's bash for DJ Hero, featuring live performances from Jay-Z (phenomenal) and Eminem (weak), as well as the legendary Warren G and DJ AM. Kelly Osbourne was spotted, as well as some actually famous people, including Leo DiCaprio.
Most Half-Hearted Celebrity Appearance: The Beatles, for their disgraceful, embarrassed and embarrassing mugging at the Microsoft conference. "The game is great. The graphics are great. We were great," said Ringo like he was reading a shopping list. If you hate videogames so much, why did you make one then?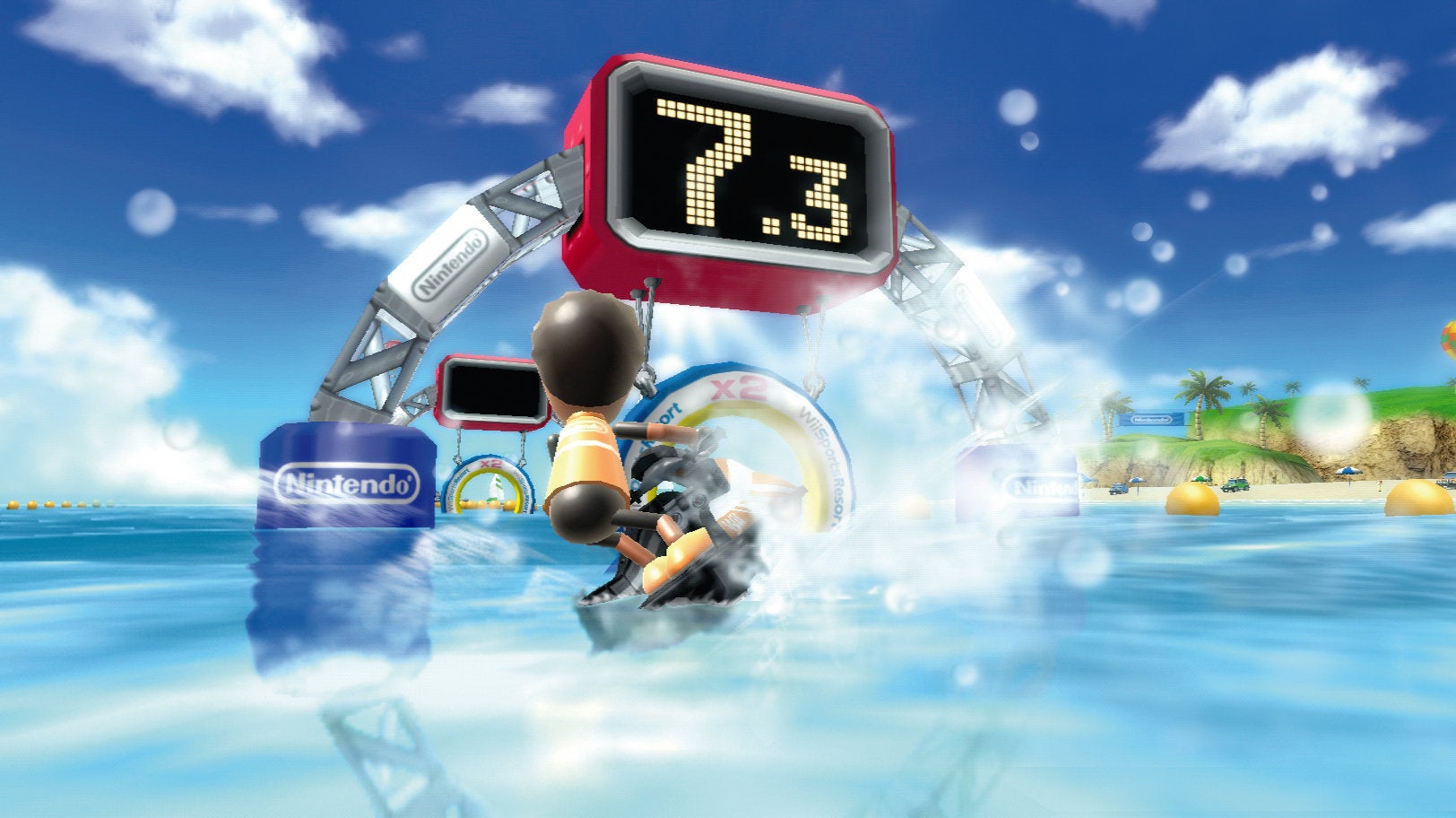 The "Let's Chill Here on the Deck" Kaz Hirai Memorial Award for excellence in strained banter: After a long run at the top of excruciatingly scripted press-conference shame, Sony slipped up this year and let Nintendo steal its crown with a masterpiece of false, unfunny bonhomie: Reggie and Bill Trinen's horrible basketball interlude. "I hope you shoot baskets better than you shoot arrows!" I hope you shoot yourself.
Best Special Move: In the new Dead to Rights, you can assume control of your faithful police dog Shadow and employ a special finishing move that ends the life of miscreants by biting their balls off. "We call this the Testikill."
The Stuck in a Golden Rut Award for being shackled to a successful franchise: Tie! After years of ever saying never, Hideo Kojima just gave up pretending and announced three - count them! one, two, three - new Metal Gear Solid games. But we couldn't let Bungie go without a mention too. So Halo 3 is the end of a trilogy then? Is it? Is it really?
Compiled from conversations with Ellie, Tom, and the rest of the Eurogamer staff. Special thanks to Christian Donlan for his contribution to this article, and to all of Eurogamer's E3 coverage.
Will you support Eurogamer?
We want to make Eurogamer better, and that means better for our readers - not for algorithms. You can help! Become a supporter of Eurogamer and you can view the site completely ad-free, as well as gaining exclusive access to articles, podcasts and conversations that will bring you closer to the team, the stories, and the games we all love. Subscriptions start at £3.99 / $4.99 per month.