Ethereal physics puzzler Gravity Ghost is coming to PS4
Ladies and gentlemen we are floating in space.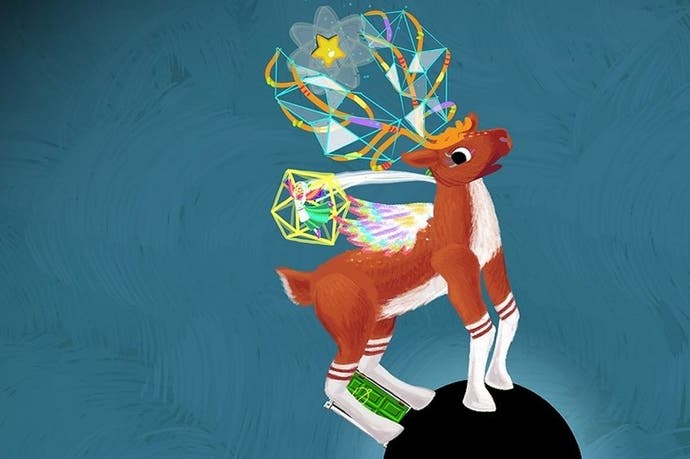 Cosmic physics-based puzzler Gravity Ghost is coming to PS4 with added features, developer Ivy Games has announced.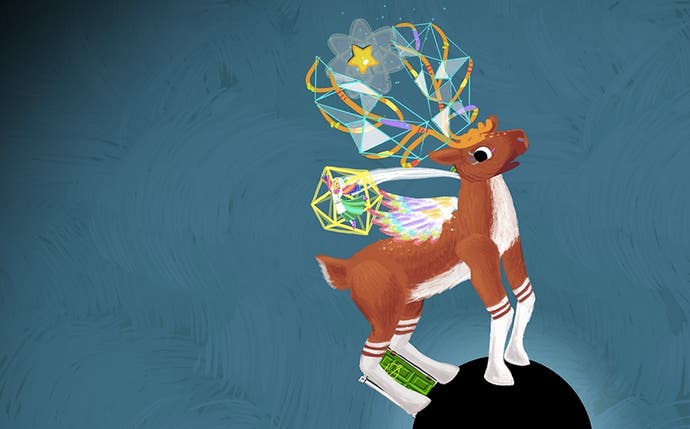 Released to critical acclaim earlier this year on Steam, Gravity Ghosts puts players in the spectral silky threads of Iona, a wayward space traveler looking for her ghostly fox pal. Along the way, you'll explore the cosmos, help stranded civilians and best the challenges of Okami-esque animal constellations.
"By reuniting the spirits of dead animals with their bodies, she sees flashes of her life and begins to understand and come to terms with her death," explained Ivy Games founder Erin Robinson Swink on the PlayStation Blog. "It's an unusual story for a game, and one I've wanted to tell for a long time."
To guide Iona through these ethereal plains, you'll have to use the gravity of various floating bodies to alter her trajectory.
One of Gravity Ghosts' most endearing features is that it doesn't have a fail state. You simply float around listening to the smooth tunes by FTL composer Ben Prunty until you achieve your goal.
This PS4 version of the game adds a few new features like extra constellations, more music, and a new unlockable player character.
Gravity Ghost's presentation is top-notch too with voice acting by Logan Cunningham (the narrator from Bastion and Transistor), Ashly Burch (Tina Tina in Borderlands and Chloe in Life is Strange), and Sarah Elmaleh (Kaitlin Greenbriar in Gone Home).
Check out how Gravity Ghost looks in motion in its PS4 reveal trailer.