ESPN's report on Dota 2's The International is a step in the right direction
Baby - but important - steps.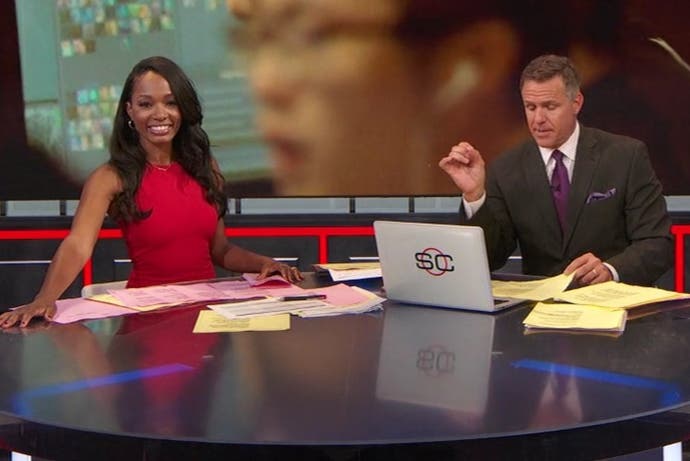 We're used to mainstream media not quite getting eSports. Most reports revolve around the "OMG people get paid to do this?!" angle and the inevitable "this isn't a real sport" quip.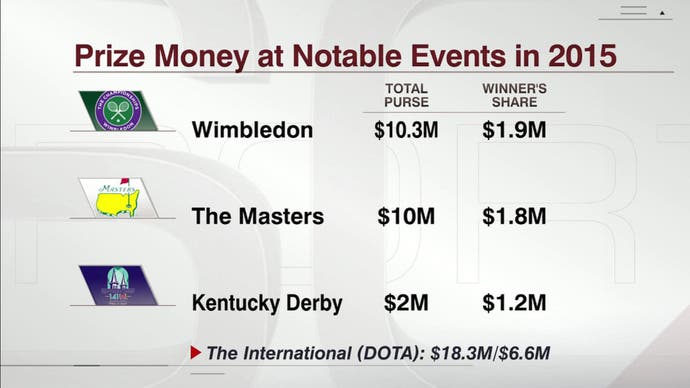 Here, the people behind SportsCenter - the daily sports news television program and the flagship program of ESPN - don't quite get The International - Valve's hugely popular Dota 2 tournament that wrapped up over the weekend - but at least they make an attempt to understand what's going on - and their interest comes across as pretty genuine.
The International offered an incredible $18.3m prize pot, with the winning team taking home $6.6m. This, ESPN's SportsCenter points out, is more money than Wimbledon, The Masters and The Kentucky Derby currently offer.
ESPN bring in Kaci Aitchison, who worked The International as a presenter, reporter and interviewer, to explain what Dota 2 is all about. She runs through the basic rules of the game, points out the complexity of play, explains how The Compendium boosted the prize pot, and highlights the scope of the tournament itself, which sold out Seattle's Key Arena and saw millions of views on Twitch.
ESPN's presenters seem genuinely impressed - albeit nonplussed by the whole thing. Their angle is the money on offer, rather than reporting match results or analysing the skill displayed by players, but given so much money was on the table, it's a valid hook.
You can watch the report in the video below.
THERE MAY BE SPOILERS AHEAD.
While we're on the subject of Dota 2, North American team Evil Geniuses won The International, defeating Chinese team CDEC Gaming 3-1. It's the first time an American team has won Dota's biggest tournament. Catch up on the action with the video below.