ERSB rating accidentally reveals Void Bastards is coming to Nintendo Switch
Surprise!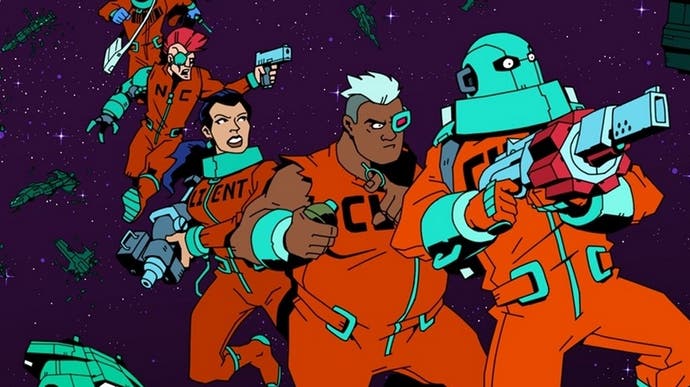 Although we've yet to have an official announcement, an Entertainment Software Rating Board (ESRB) rating has revealed Void Bastards is coming to Nintendo Switch.
While the PC and Xbox One versions released back in May 2019, there had been no confirmation as yet if or when the game would be ported over to other platforms, although ironically enough, another ratings board - this time PEGI in Europe - leaked the game was coming to PlayStation 4 at the beginning of this year.
Now, however, an ESRB rating clearly shows the game is listed for PlayStation 4 and Nintendo Switch, suggesting ports are on their way, if not imminent. There is no other information available on the listing at this time.
As Emma explained when the game was announced, Void Bastards is a mash-up of all the best things: it's got the cel-shaded, sci-fi art style of a Borderlands title, gameplay mechanics inspired by BioShock, and dark humour to make even GLaDOS blush.
If all that sounds good to you and you don't want to wait, Void Bastards is out now on PC and Xbox One.