Epic teases Halloween-themed "Fortnitemares" in a series of cryptic Fortnite tweets
"Better be ready."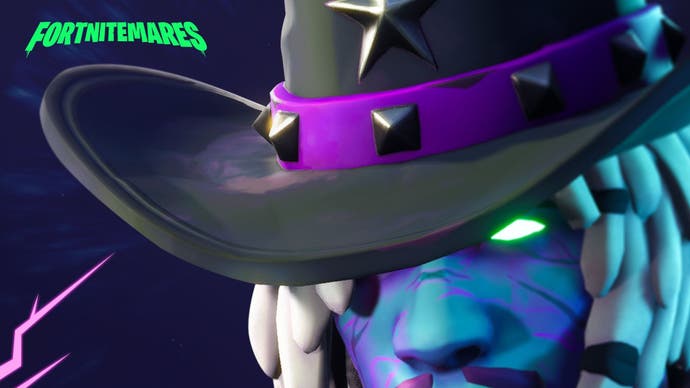 Epic Games has shared another "Fortnitemares" tweet, teasing that a Halloween-themed event might be on its way to fan-favourite Battle Royale, Fortnite.
The cryptic tweet - the second to have been posted over the weekend - doesn't give much away apart from a mysterious rhyme: "Tombstones quake / Keep your finger steady / The circle will close / Better be ready. #Fortnitemares"
Yesterday's tweet, on the other hand, said: "Costumes and dancing / Partner up, be wise. / They could be friendly / Or a ghoul in disguise. #Fortnitemares"
While yesterday's tweet gives a peek at an unidentified character or skin, today's seems to depict a smaller version of our old pal Kevin the cube.
Someone cleverer than I am has put the images together and discovered that the images look to be pieces from a single, bigger picture:
Right now this is only a hypothesis, but if the 24-hour gap between each tweet persists, looks like we'll know more with another tweet and another piece of the puzzle at 3pm UK time tomorrow.