Epic reveals Minecraft inspiration for Fortnite
Gears of War maker looking for a publisher.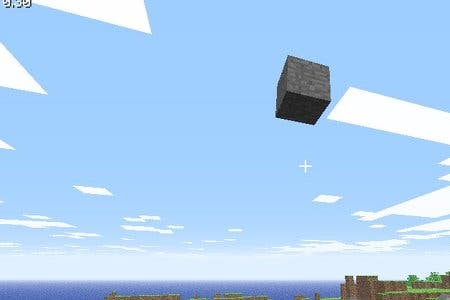 Fortnite, the new game from Gears of War maker Epic, is inspired by PC indie sensation Minecraft.
In Fortnite players team up to destroy structures and gather materials used to create a fortress. At night, the zombies arrive, and players must defend themselves from a third-person shooter perspective.
The stylised, cartooney visuals show a very different side to the developer, which is known for its gritty, realistic Unreal Engine-powered graphics.
Fortnite lead designer Lee Perry said on Twitter: "Minecraft was an inspiration for sure."
But there is a key difference: "Minecraft lets you build ANYTHING, we are focusing on constructing 'buildings' specifically," Perry explained.
"I see lots of questions asking if #fortnite is freeform construction. It is. It's not scripted or just boarding up existing structures."
"It stands to reason if you can build a world, anything can be destroyed," he continued. "It's not scripted or just boarding up existing structures."
And: "chance of weapon crafting/traps, lvl system, underground exploration, Boss fights, team survival mode, rare loot? #Fortnite" Chances? High."
Fortnite is one of five games in development at Epic. Perry said the game is the result of "a CRAZY organic old school war-room of passionate devs".
The VGA reveal was in part a bid to generate interest in the project. Once a publisher signs the game, its scope, launch window and release platforms will be decided.
Gears of War design director Cliffy B said during a press conference Fortnite was a project pitched internally several months ago that came together "lightning fast".
The voice actors are yet to be cast.