Epic finally releases Fortnite for Android on Google Play
Criticises Google's "scary" tactics.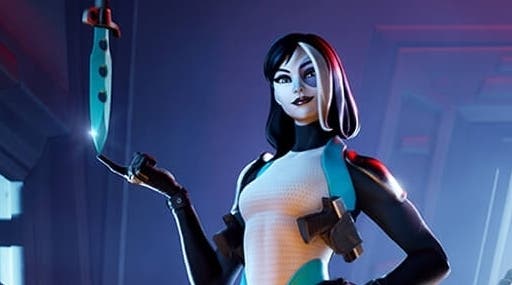 After 18 months of availability on Android phones, Fortnite will finally be available to download via Google's own Play store.
The decision to release the battle royale via Android's standard shopfront brings an end to the long-running stalemate between Epic and the platform holder, which all boils down to money.
On Android, Fortnite launched outside of the Google Play store and in so doing dodged Google's standard 30 per cent cut of transactions made on the platform. In a 2018 interview with Digital Foundry, Epic boss Tim Sweeney suggested this was because that 30 per cent did not reflect Google's input into the creation and ongoing development of the game.
But that 30 per cent is also the standard on other platforms, such as on iPhone, where no other (legal) method of downloading software is made available.
On PC, of course, Epic chose to create its own game store and launcher to combat market leader Steam - and Fortnite for PC is only available to download from that.
Last night, Epic said it would now begrudgingly release Android via Google Play after realising that games released outside of it would launch at a "disadvantage".
"After 18 months of operating Fortnite on Android outside of the Google Play Store, we've come to a basic realisation:
"Google puts software downloadable outside of Google Play at a disadvantage, through technical and business measures such as scary, repetitive security pop-ups for downloaded and updated software, restrictive manufacturer and carrier agreements and dealings, Google public relations characterising third party software sources as malware, and new efforts such as Google Play Protect to outright block software obtained outside the Google Play store.
"Because of this, we've launched Fortnite for Android on the Google Play Store. We'll continue to operate the Epic Games App and Fortnite outside of Google Play, too.
"We hope that Google will revise its policies and business dealings in the near future, so that all developers are free to reach and engage in commerce with customers on Android and in the Play Store through open services, including payment services, that can compete on a level playing field."
The move comes in time for this week's series of massive live concert events starring rapper Travis Scott, who will be available to buy as an in-game skin.