Ellen Raskin: The children's writer as game designer
Absolutely a novel, absolutely a game.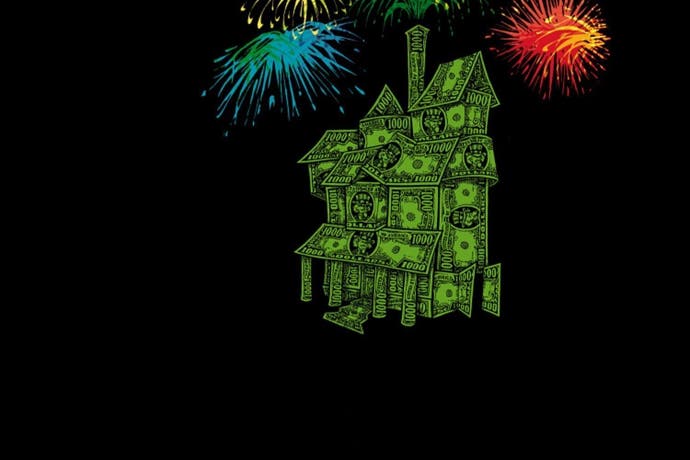 For almost three decades I've lived with the memory of a building that wasn't quite right. Dim and flickering, I see it waiting for me at the edge of a vast, silver lake. "The sun sets in the west (just about everyone knows that), but Sunset Towers faced east. Strange!" How did this oddball phrasing take root? Last year, I gave in and googled it. What I found was treasure.
Ellen Raskin spent the majority of her career as an illustrator. She had over a thousand book jackets to her name, and you can see a handful of the best here. They're both striking and playful, direct and yet somehow unexpected. She created illustrated children's books too, and then, in the last 15 years of her life, she wrote largely un-illustrated children's novels. Four of them, published between 1971 and 1978, which she described collectively as puzzle-mysteries.
That might give you the impression that they were game books of some kind - books where you control the direction of the story by hopping from one numbered paragraph to the next, or in which you roll dice to battle monsters. They're not anything like that. They're purer, but also less formal in their playfulness. They're absolutely novels, and they're absolutely games. More importantly, I think they have a lot to say about games - and even about the place that video games are at today. Raskin the illustrator was never happy defining herself as Raskin the writer, I gather. I wonder if she'd have been happier with the idea that she had become, in a strange, circuitous manner, more of a designer. Would she had found that label harmonious?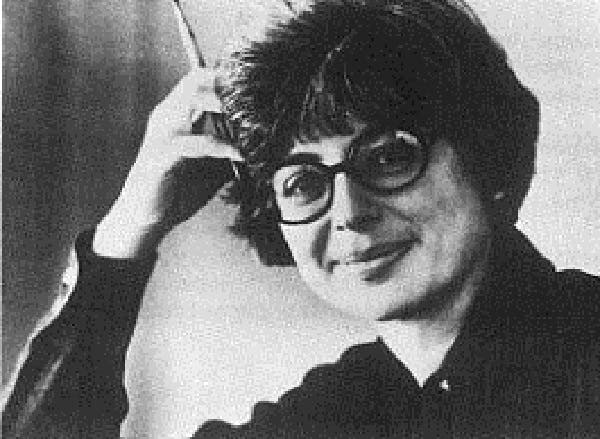 Harmony might be difficult, of course. Raskin is a wonderfully comfortable jumble: a daughter of the Great Depression who made a mint on the stock market, a children's writer who admitted she only read true crime, an intensely guarded citizen who transformed so many of the people she knew into characters for her books. These books also reflect her own scattered interests, from Renaissance art to economics, and they're written in a manner that initially seems absolutely guileless, but which, on closer inspection, turns out to present a shifting selection of peeling surfaces: facades. She had a fondness for giving characters punchy, unlikely names, such as Shrimps Marinara or Augie Kunkel, or the mother in Figgs and Phantoms, who is named Sister. (This trend was also mirrored in her own life; she had a sibling named Lila Fink.) Oh yes, and she can sit above Roz from Frasier on that list of notable Wisconsinites (Wisconsonians?) you've been working on all these years.
I've been re-reading Raskin's puzzle-mysteries over the span of the past 12 months as I hunt for books my daughter might one day want to have sat on the shelf. Sunset Towers appears in the last of them, The Westing Game, which won the Newbery Medal in 1979, and was also made into a movie called Get a Clue, which I haven't tracked down because it looks terrible. The four puzzle-mysteries are not linked in the traditional way that children's books are often linked. Their narratives are self-contained and they trade no characters between them. They're clearly of a piece, though, sharing preoccupations with questions of identity (and often with the quirks of nominative determinism), of children growing up too fast, of weak or absent or compromised parenting, and of ciphers and clues and riddles. I've tracked down a recording of a talk Raskin gave around the same time that The Westing Game was published, and she describes her books as "code-like". Yes! It's a perfect way of thinking about them. Code-like books for children who want to interrogate the world, to read its unusual secrets.
And so. In her first novel, The Mysterious Disappearance of Leon (I Mean Noel), a bride, and heir to a fortune built up by selling Pomato soup (part tomato, part potato), tracks down the husband who disappeared on their honeymoon, falling off a yacht while poised, presumably, to reveal a deep secret. Mrs Carrillon's only clue to her love's whereabouts are his last words, partially obscured by frantic mouthfuls of water: "Noel glub C blub all... I glub new..." The book hinges on Mrs Carrillon's attempt to fill in the blanks, or the glubs and blubs, and the audience is encouraged to join her in this quest, with the narrator often highlighting parts of the text that might be important, offering steers around red herrings, and even throwing in additional clues.
The narrator chips in with advice in Figgs and Phantoms, too. This is Raskin's most traditional novel, I think, and also her personal favourite. Fittingly, I do not feel it ever entirely lets the reader in. A story concerning the strange appeal of book collecting (another Raskin preoccupation: she was always after Joseph Conrad first editions), Figgs revolves around the fate of a beloved uncle who has left his family and gone to a strange place known only as 'Kapri'. If I remember rightly, the clue that resolves the book's rather wayward mystery appears within the first 20 pages and is absolutely tiny. Its importance only becomes obvious in the last 20 pages. This isn't a puzzle in the traditional sense, in other words - or rather it's a puzzle that can only be solved backwards, in the period of quiet reflection that all readers of mystery novels know so well.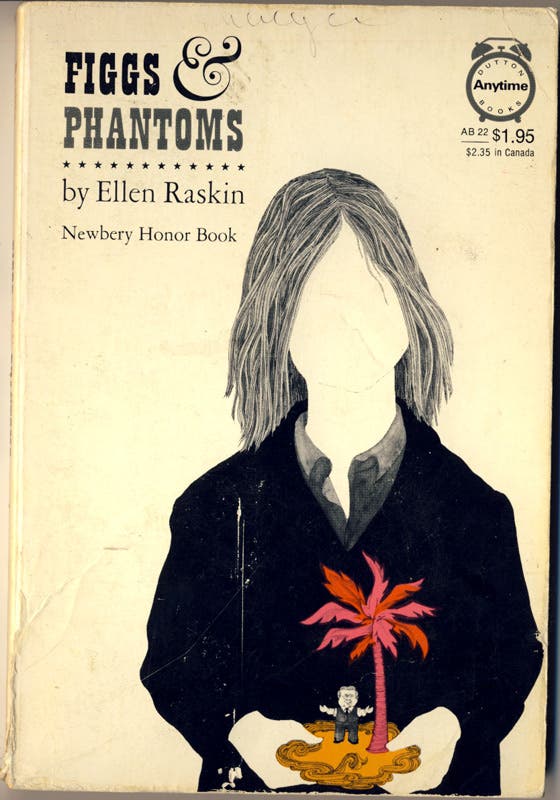 Next comes my favourite Raskin: The Tattooed Potato, or Sherlock Holmes transposed to the boho art scene of Greenwich Village in the 1970s. I love this book not only because its episodic structure means it contains several discrete Raskin mysteries threaded inside an overarching brain-teaser, but because all of Raskin's main themes are here in force. Everybody, from the hero Dickory Dock through to minor characters, is a victim of the strange name they've been given, and nobody is quite who they initially appear to be. Raskin sets the tale in a thinly fictionalised version of her own house, 12 Gay Street in Manhattan, which allows her to create a real sense of tangible domestic space, and, in a lovely sympathetic bow to the great detective, most villains, once unmasked, are also revealed as victims. (12 Gay Street is quite the address, incidentally - mayor Jimmy Walker kept his girlfriend there during the prohibition, and Frank Parris built the Howdy Doody puppet in the basement. Inevitably, developers appear to have gutted the place in the early 2000s and now the whole thing's exposed concrete and glass walls with a 9 million price tag. I could cry.)
The Westing Game, however, is Raskin's most interesting book when viewed from a video game perspective. It's her most popular, and it's the purest expression of her apparent belief that mysteries are solved through a kind of bloody-minded playfulness, if such a thing is possible. The characters in her earlier novels might treat life as a game in order to get to the bottom of the puzzles that face them - Dickory Dock, as a Watson equivalent in The Tattooed Potato, is regularly encouraged to dress in character by her Holmes-alike boss, and the solutions they uncover together generally revolve around costumes - but in The Westing Game, the 16 main characters are actually instructed to take part in a real, formalised game. They are paired up and then sent on their separate ways. "It's an almost insoluble mystery unless you know what to look for," says Raskin in the recording, made just before the book hit shelves. Her voice is so unusual: strained, austere, shy, mocking. A Dorothy Parker of children's lit. "But everything is there, it's just so simple. From the very first paragraph on, you've got all the clues."
The set-up, inevitably, is anything but simple: 16 strangers are encouraged to move into Sunset Towers, and swiftly discover that they are not sharing this strange building by chance. All 16 are potential heirs to the fortune of Samuel Westing, a paper magnate who's lived a long and presumably questionable life, and appears to have just died. The Westing Game is a confection the strange old man has devised to locate his true heir. The players are paired up into teams (the original title was Eight Imperfect Pairs of Heirs, but Raskin didn't want reviewers to have the word 'imperfect' in mind as they read) and each team is then given a jumble of words that will serve as their clue to the mystery. Every team's words are different, and each team interprets them in their own way.
What happens next is pretty exhilarating: Raskin lets the teams play the game.
For this to work in a novel, it is vital that the audience believes in the game itself. Luckily, the rules are clear and the area that the game plays out in is vividly defined: Raskin spends an awful lot of time making Sunset Towers a physical reality in the reader's mind, and it's not hard to imagine an industrious kid drawing a map and playing along with a pencil in hand.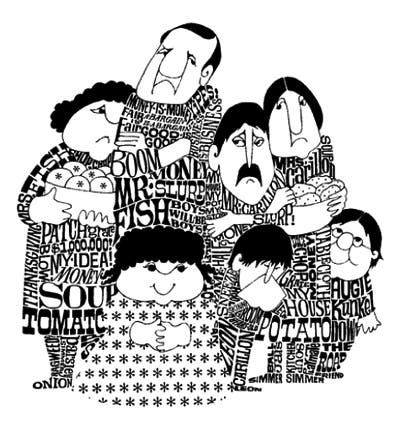 Within all this careful construction, however, there are tantalising gaps. Players have clues, a deadline and resources in the form of $10,000 in cash, but what they are to actually do with the clues and the money is left up to them. It's often said that the precise nature of the mystery in a Raskin novel is generally the greatest mystery of all, and The Westing Game is a case in point.
Raskin's approach to characters helps the novel's game conceit flourish. Sticking with her instincts as an illustrator, Raskin tended to build her characters up from pictures culled from her artist's swipe file, and key phrases that she felt defined them clearly. In The Westing Game, they operate almost like character classes as a result, although it would be quite an RPG that included the venal overbearing mother, the neglected second daughter, the disabled bird-watcher.
What this all means for the reader is that we have a strong sense of each character from early on, and so we have a better sense of how they will react in specific situations. Of course the level-headed pragmatist will interpret the clues and the money as a nudge to invest in the stock market. Of course she will end up investing in Sam Westing's own company. Of course this will make the other heirs worry.
Speaking on the subject of characterisation, Raskin herself was adamant that the characters in her books would not, and could not change. "I'm not the type of writer who wants my characters to grow and develop," she says. "Somehow I find that that's something in adult writing, that adults can understand. Children? No change. I mean, they're changing every day. When the children know the characters better, [I'd rather] have them change their opinion. To have the readers change than the characters in the books change."
There's an old idea still knocking about that says all texts are mysteries - that all texts are mysteries because the reader ultimately wants to know what happens. You could argue, by extension, that all texts are games. Do you play a Dorothy L. Sayers novel? Possibly - if you are terrifyingly literate enough to crack her clues. In another sense, are you playing Lee Child's game when you read the latest Jack Reacher novel and predict the way his various preoccupations will surface this time? A friend of mine has a shot every time Reacher mentions his folding toothbrush, or throws away his old clothes and buys new ones.
What marks Raskin out, I think, and which makes her books more game-like than most, is her mechanical intensity: her desire to make her puzzle-mysteries genuinely solvable from several angles and approaches, even if readers might really have to work for their solution. The Westing Game goes far beyond this, though: with her class-like characters, her strict rules, her resources, and her helpful writeable gaps, there's a sense that Raskin's not creating a narrative so much as constructing an arena in which she can set a simulation in motion. She dispatches her characters like a game designer opening the doors to the players, and she has a particular willingness to then allow those characters their own agency as they go about playing.
I get a sense that she is happy to be surprised by the things they try to do. "I don't outline my books; I really don't know what's going to happen," she admits. "That would be very boring. It's necessary to outline a book if you're doing something in non-fiction or biography, but in fiction... it's just deadly to have an outline and know what's going to happen. You have to give your characters the freedom to tell you what's going to happen next." This is pretty exciting stuff. At the start of The Westing Game when the reader is told that one of the 16 heirs is a burglar, one is a bomber, and one has been invited to the game by mistake, it's such a thrill to think that Raskin may not have known who was who at the point she typed those words. She was just laying track into unknown territory. She was waiting to see how the game turned out.
This simulation business is important, I think. Over the course of re-reading The Westing Game last year I realised that, as much as Raskin's readers are players, the real appeal of her books is that we're seeing the novelist as both game designer and ideal player at once. Her novels ultimately represent an ideal playthrough. I don't think her books are valuable because they're templates for games, the way that a screenwriter might option a best-seller as a template for a film. Rather, her books are valuable because they offer a glimpse into a game that's already in motion: they're a chance to watch the way that games can play out.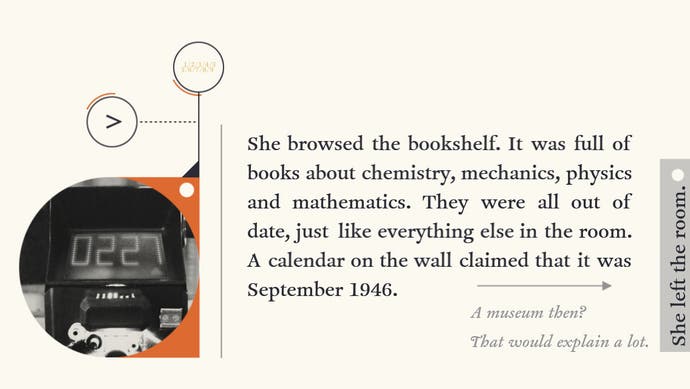 Speaking of games playing out, it's all but inevitable that The Westing Game concludes with happy endings scattered in every direction. Nobody changes, but everyone understands everyone a little better. Villains are once again revealed as victims, and the connections between the heirs becomes more apparent. And, inevitably, there is a best ending buried in there for anyone who's played the game particularly well. S rank!
There's one other way that Raskin's work is useful when thinking about games, incidentally. Her puzzle-mysteries are filled with action, emotion, and terrible wrongs that need righting, but they're also wonderfully domestic and intimate, rooted not in magical academies where boys become wizards, or in low orbit stations where rookies train for the big bug hunt, but in small towns and in creaky houses where people squabble and score silly points against each other, and where real-world preoccupations - art, the American Bicentennial, the economics of the restaurant business - are the prime forces. We're getting a bit more of this in games now - of the idea that the context for a game's drama does not have to be shockingly, screen-fillingly obvious - but Raskin was lights ahead back in the 1970s, and she still is today. If she truly was a designer, she made very human games.
Raskin died in 1984, and there's a terribly sad moment at the end of that recording of her from the late 1970s when somebody in the audience asks what the next book will be. Listening in 2014, I can't help but take a sudden breath. After all, I know that there is no next book, I know that the game is finally over.
If you're interested in Ellen Raskin, her books are available to buy online, and there's a wonderful critical volume on her work written by Marilynn Strasser Olson.