Elite Dangerous players accuse Frontier of "god modding"
"No longer is there an illusion of a player driven universe."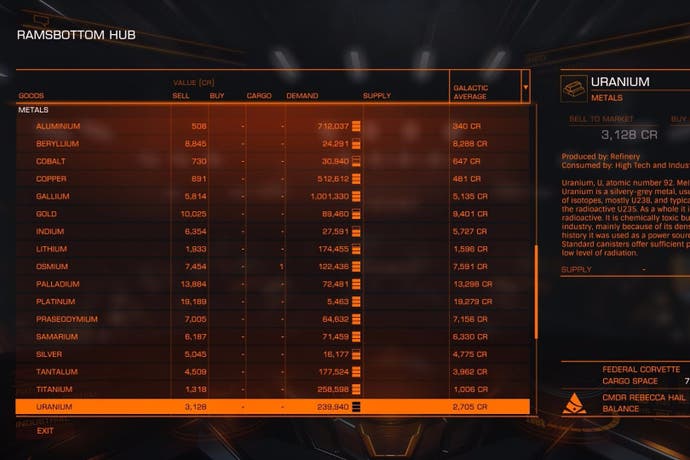 Elite Dangerous is, for some, a living, breathing universe driven primarily by player actions.
For others, though, it's a game that developer Frontier should tweak more often to tackle "griefers".
This ongoing debate was thrust back to the forefront of the Elite Dangerous community this week after players disrupted an in-game event - and Frontier stepped in to change the virtual universe.
Scheming Elite Dangerous players used Elite's "background simulation" (BGS) to put one area into "lockdown". This disrupted a Community Goal (CG), leading some to accuse the players behind the lockdown of griefing. Others, though, said the action was in-keeping with a space pirate style of play.
Here's what happened: a group of players went on a killing spree, destroying independent pilots, traders and security forces in an area of space called Segovan.
These players flipped the state of the market-controlling faction to "lockdown". Killing ships, fines, gaining bounties and illegal trade all count toward a "lockdown" state. This in-game state closes several services, once of which is the commodity market used by players taking part in the Community Goal.

Some players called on Frontier to use the incident as an opportunity to have Elite Dangerous react in an in-universe, cool way, perhaps imposing a virtual martial law and raising the presence of the galactic government in the affected area.
One player on the Elite Dangerous forum had a cool idea for how Frontier could react:
"Instead of lone traders floating through space, have each type 9 fly with a full escort," warboss5 wrote.
"Have hunter-killer groups of 4 Federal Assault ships hunting anyone with a bounty. Have near instantaneous Security back up appear for any independent pilot that gets interdicted.
"But, there should be downsides too. At the end of the CG, the controlling faction (the Fed aligned Future of Segovan) should lose ALL influence in the system (this madness happened on their watch, after all) and put the system into a state of Civil War between the second (Fed aligned Julasto Alliance) and third (independent aligned Allied Segovan Movement) ranked factions for control of the system's future.
"After all, any good Dungeon Master knows that you can't just tell you players they are wrong and reinstate the status quo. You have to find a way to incorporate their douchery into the story."
Frontier community chief Zac Antonaci responded to the post, saying it wasn't against the rules to use the BGS to "adjust" the state of play.
"If anything I would call this emergent or creative gameplay," he said.
"How this affects the overall long term CGs and whether something gets changed in the future is yet to be seen but for now, this is a valid counter to a CG and not a bug."
Antonaci's response sparked a debate about whether using the BGS to trigger a lockdown should be considered "emergent or creative gameplay", or should be considered griefing and as such Frontier should step in to lift the lockdown.
Amid the debate, players noticed a state change: the lockdown had been, mysteriously, lifted.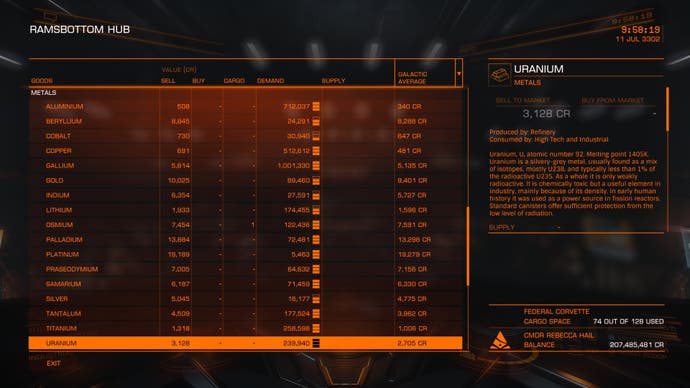 Antonaci followed up with another post, explaining Frontier's position. In short, the developer will change the way lockdowns work to allow players to continue contributing to CGs.
"After speaking with the development teams this morning, the consensus is that while this is a very smart way to go against the CG, there needs to be a change to how lockdown works in order to allow players to be able to continue contributing and not open the state changes to being abused," Antonaci said.
"I understand this can be frustrating for the groups that put the effort into affecting the CG in this way and this isn't a reflection on their efforts in any way.
"As such lockdown will be changing so that it doesn't affect the CGs and this is why the state changed while they made a quick fix and this is something that should happen in future.
"It's important though to remember that the dev team would like to have a solution to allow players to be able to counter CGs and it's something that they are discussing. Any feedback and thoughts on this would always be welcome and would be passed on as part of those discussions."
As you'd expect, some Elite Dangerous players are upset at the news, and have accused Frontier of "god modding". Here's a snippet of the response:
"It seems so bizarre that you are actively trying to compartmentalise the different game mechanics in your game FD," wrote a player called edgar.
"Don't you get it that the magic starts happening when the different elements of the gameplay loops feed into and interact with each other? But you actually want to ensure that can't happen by locking out certain bits from other bits that suit you, but in an inconsistent way that makes zero sense and annoys the people that you are modding over?
"Commending the actions that sparked this, and then God Modding over them, even promising to make sure this never happens again by decoupling Lockdown from future CGs, is insanely baffling to the emergent mindset that YOU SELL TO PEOPLE, and is utterly failing to see the deeper point here: that formulaic and sterile Community Goals are boring, and if you want to use them to progress a story you sell to people as being player driven, then you need to allow things to go astray, and give control to players to decide how something is won or lost - by the most skillful use of your own game rules."
"As many people have said on many, many posts here and on Reddit, this has ruined the game for a lot of people," DarkZeno added.
"No longer is there an illusion of a player driven universe. This is the first time that a CG has been halted via gaming mechanics and the devs have ruined the countless hours of work that every CMDR has put into the game in order to make it happen.
"Over a four-day period, I personally put in over 30+ hours and on average, the 13th put in over 15+ hours per CMDR. It is an absolute disgrace what they have done."
Despite the reaction, Frontier's decision seems final. But the debate around Elite Dangerous griefing isn't going anywhere, with the "Segovan lockdown" just the latest in a string of incidents that have shone a light on the tug of war between some Elite Dangerous players who wish to pirate their way through space, and Frontier's design philosophy.
I investigated the issue in a wide-ranging feature, Griefers or saviours? The Elite Dangerous players causing a rift in space.