Elite Dangerous headed to PlayStation 4 in Q2 2017
Includes every expansion and season pass.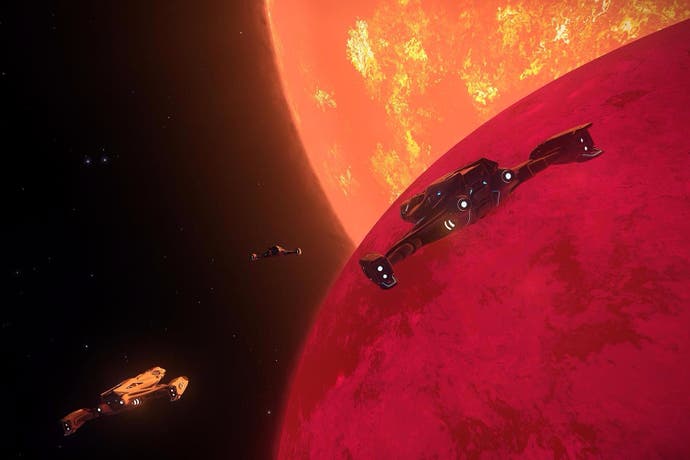 Deep space exploration game Elite Dangerous, already available on PC and Xbox One, will finally touch down on PlayStation 4 in Q2 2017, developer Frontier Games has announced.
This new PS4 version will include touchpad controls to allow you to easily swipe through your Milky Way navigation and customise four "hotkeys" via the touchpad to quickly access features which tie into your play style.
Motion controls using the DualShock 4's gyros will also be implemented to let you "fast headlook" around in the middle of combat.
Finally, naturally, the game will get a performance boost on the beefier PlayStation 4 Pro.
"We're thrilled to bring Elite Dangerous to PlayStation 4," Frontier boss David Braben said, "with a rich multiplayer or single-player space, a true-to-life galaxy including our own entire night sky, real physics, unique ship handling characteristics and a player-driven narrative that's really heating up.
"The galaxy has been stable for centuries, but all that is about to change. PlayStation 4 players will be joining our galaxy at a very exciting time."
In recent weeks, frustrated Elite Dangerous players have been calling on Frontier to fix cheating in the game.
But my favourite Elite story of the past month was this tale, reported by Wes, of a 48-hour rescue mission to the edge of the galaxy to save a stranded player.