Elijah Wood visited an Animal Crossing player's island to sell turnips
They were Tolkien aback.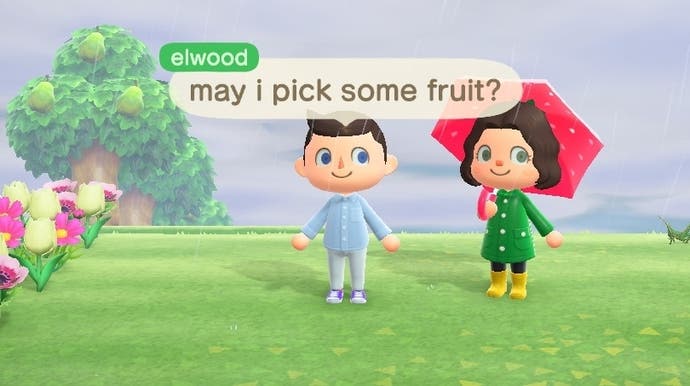 The panic to sell turnips before they spoil is near universal, it seems, as even celebrities are popping up in player DMs to ask for dodo codes. It was certainly an unexpected journey.
Actor Elijah Wood, best known for playing Frodo in Lord of the Rings, appeared in one Animal Crossing player's Twitter DMs yesterday after spotting their tweet about their turnip prices. After giving him the dodo code (who wouldn't?), Wood's in-game avatar "Elwood from Driftwood" walked through the airport doors, much to the excitement of everyone on the island. It seems he had a nice time running around, handing out compliments, and presumably selling his turnips, making baggins of Bells in the process. He also seemed to be a model guest, politely asking whether he could pick fruit rather than simply taking it. A lesson for all my friends.
But the online shenanigans didn't quite end there, as one more celebrity was about to get involved. As Jessa's Twitter account seems to be devoted to Rian Johnson and Adam Driver, on entering the island Wood said "long live Rian Johnson". The moment was screenshotted, the snap appeared on Twitter, and now it's Johnson's Twitter header.
The entire episode has been extremely wholesome, and just what I needed on a Friday mid-lockdown. Mordor of this please.