Elder Scrolls Online and Wolfenstein playable at Eurogamer Expo
Developer session for The Evil Within on Thursday 26th, streamed online.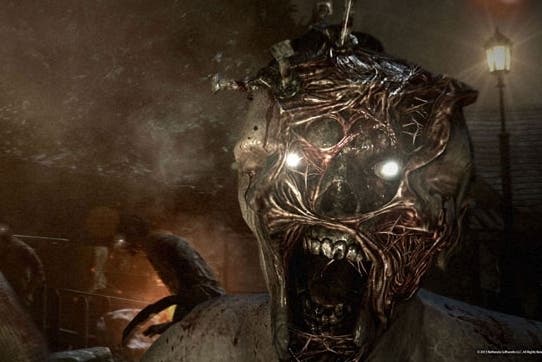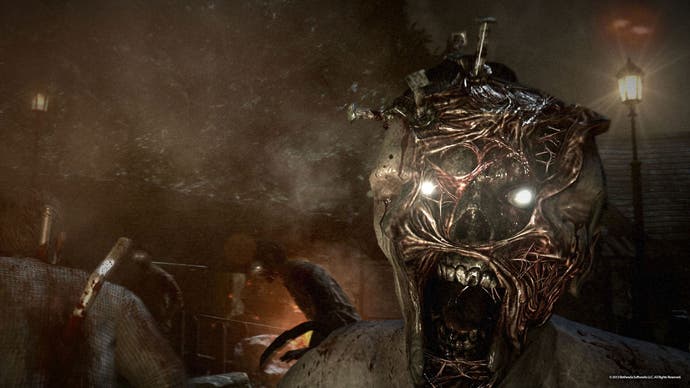 Today we're happy to reveal that Bethesda Softworks is returning to the Eurogamer Expo in a big way this year, bringing along The Elder Scrolls Online and Wolfenstein: The New Order for their first playable outings in the UK.
Not only that, but Bethesda will be hosting a developer session for The Evil Within on Thursday 26th September at 5pm UK time, which is 6pm CET and 12pm ET. If you can't make it on the day or happen to be reading from another timezone, you can still watch the session live - we'll be streaming it on our YouTube channel.
Bethesda's games are among many attractions already confirmed for the Expo, including loads from Microsoft (Xbox One! Forza 5!), Nintendo (Mario 3D World! Bayonetta 2!) and plenty of others (PlayStation 4! Titanfall! Etc etc!)
You can find all the key announcements in our handy archive of announcements or else scrutinise www.eurogamerexpo.com for intimate details. Tickets are sold out, but if you're coming along there's lots to see.
Full disclosure: The Eurogamer Expo is organised by Gamer Network, which publishes Eurogamer.net. Editorial staff are involved in the event's curation but not on its commercial side. Check out our public policies to learn how we work.