Eight years later, acclaimed indie horror Lone Survivor is getting a remake and new scenario
"The story feels relevant right now."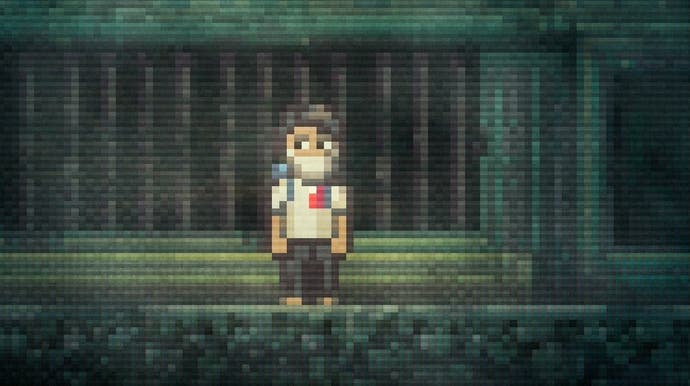 Developer Jasper Byrne's acclaimed indie horror Lone Survivor is getting a remake, complete with a brand-new scenario, and will be making its way to PC and Switch next year.
Lone Survivor initially launched back in 2012, combining distinctive 2D visuals with a thread of exploratory survival horror - in which players must stay alive and stave off madness in a world ravaged by a mutagenic infection - tonally reminiscent of Silent Hill, with a splash of woozy David-Lynch-like surrealism thrown in.
"Lone Survivor never once made me jump, nor did it especially disturb me, but I can't think of another game that's made my heart race quite so much upon opening a door," wrote Eurogamer contributor Lewis Denby back in 2012, "It achieves this primarily through some incredible sound design...but also through immaculate pacing, abject confusion, and some tremendous artistry crammed into the few pixels it possesses."
Byrne announced his remake - to be titled Super Lone Survivor - this weekend, confirming it would be "rewritten from scratch in a modern engine". This, he explained, would allow for new effects such as shadows and parallax scrolling, gamepad support on PC, support for high refresh rate and ultrawide monitors, and compatibility with 64-bit only systems. 60fps on Switch is expected, and different difficulty modes are being considered.
Super Lone Survivor's most significant addition, however, will be a brand-new scenario Byrne is calling Ascending. "I still have no idea how long Ascending will be," he explained, "I don't want it to spiral, but then again the story feels relevant right now. By packaging it with the original game, it removes the pressure to do a full sequel, something I never intended to do."
There's a brief teaser trailer to accompany the announcement, and more details are promised closer to Super Lone Survivor's launch on Switch and PC next year.