Egypt-themed roguelike shooter Immortal Redneck heads to Switch in May
Ptah very much.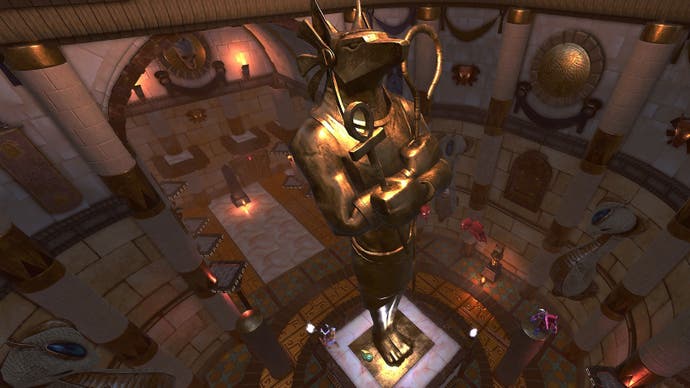 Developer Crema has announced that its roguelike, Ancient Egypt themed first-person shooter Immortal Redneck is coming to Switch next month, on May 10th.
Immortal Redneck is heavily inspired by old-school shooters, favouring classic run-and-gun techniques like circle-strafes and bunny hops over recent FPS gimmicks - but it does have one fashionably modern trick in the form of procedural generation.
You play as the titular, wise-cracking Redneck, resurrected as a bandaged mummy following an unfortunate mishap, and must battle your way through three procedurally-generated pyramids - built from hand-crafted but ever-reconfigured chambers - and the hordes within.
Immortal Redneck features 50 weapons, adding some variety to the core gunplay; additionally, money accrued during a run can be used to buy stat upgrades, new player classes (each with their own active and passive skills) and scrolls that might help or hinder your next play-through.
Eurogamer's Christian Donlan enjoyed Immortal Redneck enough to give it a Recommended badge when he reviewed it on PC, Xbox One, and PS4 earlier this year. He called "gloriously familiar and old-fashioned" with "just the right degree of imagination".
Immortal Redneck will cost £17.99 / $19.99 USD when it releases on Switch on May 10th.