EGX Rezzed 2016 announces Divinity: Original Sin 2 developer session
Ooh lust, lust!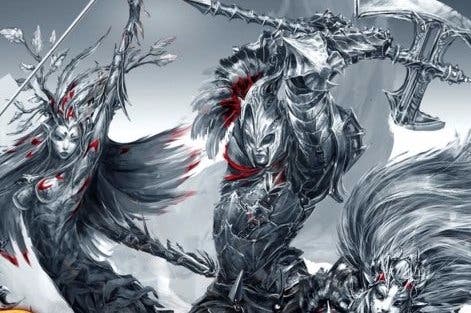 Divinity: Original Sin was a wonderful success, for crowdfunding, for old, deep, role-playing games, and for Belgian developer Larian. With relish, we now await a sequel. And I'm happy to share news that Larian will be presenting Divinity: Original Sin 2 at EGX Rezzed in London in early April.
The thoroughly charming Swen Vincke, creative director and founder of the studio, will take to the stage to talk about the sequel's progress, and about how he's trying to give players pen-and-paper freedom in his story-driven RPG. He's on at 2pm, Friday, 8th April. I don't know what he'll be wearing.
You'll need a £13.50 day-ticket to watch him, but of course watching him isn't the only thing you can do at EGX Rezzed. You'll have stacks of games to play and discover, and creators to meet, in the really rather lovely Tobacco Dock building. There will be other developer sessions to watch, too.
Don't leave it too late to get a ticket because they do sell out. I should mention, for transparency, that EGX Rezzed is a show put on by Gamer Network, the company that owns this website, Eurogamer. In other words, we'll be there - come say hi!