EGX 2016 to host world first hands-on with Dishonored 2
Plus Titanfall 2, FIFA 17, and developer sessions on Torment's story and No Man's Sky's music.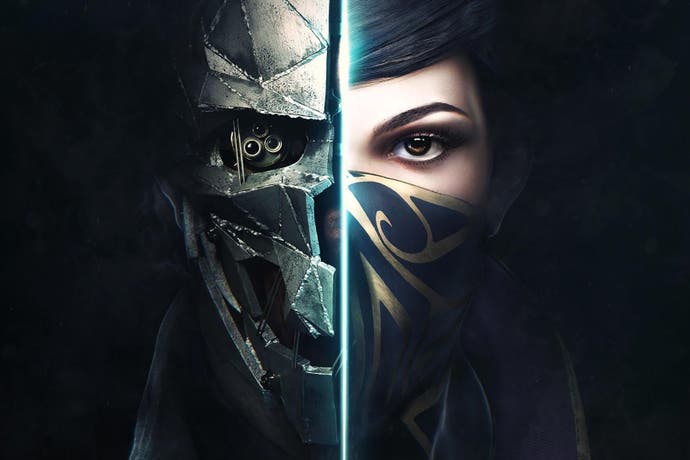 The latest news from our desk-buddies on the Gamer Network events team is that EGX 2016 will host the worldwide debut, in playable form, of Arkane's Dishonored 2. The show, which takes places at NEC Birmingham in a couple of weeks' time, will mark the first time anywhere that members of the public will be able to get their hands on the game.
I can report that they're looking pretty smug about it, and so they should. Dishonored was a wicked slice of steampunk stealth action, and its sequel looks good; we named it as one of our picks of this year's E3, and Aoife had an illuminating chat about it with director Harvey Smith at Gamescom a few weeks ago - check out the video below. Oh, and for a chance to win a queue-jump pass for the game, click these words.
Dishonored 2 joins a rapidly lengthening list of playable games at EGX 2016 - other notable recent additions to the line-up include Titanfall 2 (which is also looking like a good time, by the way) and FIFA 17. Here are a few edited highlights:
Dishonored 2
Titanfall 2
FIFA 17
Battlefield 1
Gran Turismo Sport
Horizon: Zero Dawn
PlayStation VR
Tekken 7
Dawn of War 3
Yooka-Laylee
As ever, we at Eurogamer will be helping to host a series of developer sessions at the show - and Dishonored 2 will be taking a starring role in that line-up too, with Arkane's art director Sebastien Mitton making the trip from Lyon to discuss the game's distinctive look. Other recent additions to the session line-up include old-school RPG favourite Torment: Tides of Numenara, and 65daysofstatic talking through the creation of their remarkable responsive ambient soundtrack for No Man's Sky. There are more sessions still to announce, but here are a few current standouts:
Sebastien Mitton on the art of Dishonored 2
Chucklefish Games on getting Starbound out of Early Access
Sega strategy gaming supergroup
65daysofstatic on the music of No Man's Sky
Frontier on bringing back coaster park sims in Planet Coaster
Rebellion on Sniper Elite 4
inXile's Colin McComb on building the stories of Torment: Tides of Numenara
Playtonic reveal the latest on Yooka-Laylee
Plus there'll be all the usual: a massive indie gaming zone, cosplay and fighting game competitions, retro gaming, an esports arena and more.
Tickets for EGX 2016 are still available (not for the Saturday, mind) and they're selling fast. Get them while they're hot.
For the record: EGX 2016 is operated by our parent company Gamer Network. All coverage of the show is at the editorial staff's discretion, and our obvious bias is our own.