EGX 2015: Games line-up complete - and we've got tickets to give away
Battlefront! Vive! Shu! Birmingham!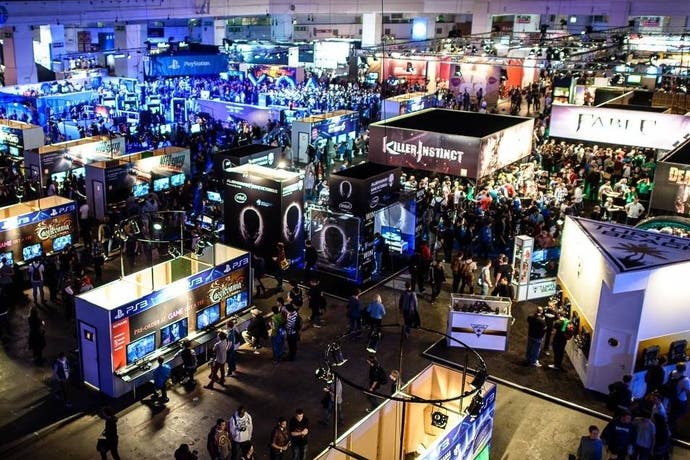 There's just a week to go until EGX - the UK's premier gaming festival, organised by our parent company Gamer Network - comes to the Birmingham NEC for the first time, from 24th to 27th September.
The line-up of playable games is also now complete, with hundreds of titles available to sample on the show floor.
To celebrate, the events team have provided us with some tickets to give away: a pair of four-day Super Passes, and three pairs of day tickets. For a chance to win, enter your email address in the widget below.
The giveaway ends at midnight tonight. If you're not lucky enough to win, you've still got a chance to buy tickets before next week's show. All Super Passes, early entry tickets and Saturday day tickets are sold out. There are still a few day tickets available for Thursday, Friday and Sunday if you act fast: you can book tickets at the EGX site.
This is our first year bringing EGX to Birmingham after the sad demise of its previous home, London's Earls Court. It's shaping up to be the biggest EGX to date, with hundreds of playable titles from Sony, Microsoft, Nintendo and the major publishers, plus a huge selection of indie games. Highlights include:
Star Wars Battlefront
Halo 5: Guardians
Rise of the Tomb Raider
The Division
Mirror's Edge Catalyst
Total War: Warhammer
Homefront: The Revolution
Star Fox Zero
All three major VR headsets: HTC Vive, PlayStation VR and Oculus Rift
(Take it from me - you really have to try Vive.)
Check out the playable games trailer below. The EGX site also has a full list of the games on the show floor.
There's a lot else going on besides. The developer sessions include Sony's Shuhei Yoshida in conversation with Eurogamer editor Oli Welsh (don't know why I'm talking about myself in the third person all of a sudden), Valve's Chet Faliszek on the future of VR, and an Uncharted retrospective from Naughty Dog. There's a $100,000 eSports pot, including a big Counter-Strike GO tournament, and the full breadth of gaming culture is represented in the cosplay events, retro zone, career fair, board gaming area and more.
So go ahead, stick your email address in the magic box below and if you're unlucky, book your EGX tickets while there's still time. Eurogamer editor Oli Welsh - argh, sorry, got to stop doing that - I hope to see you there!
To make sure that bots don't steal all the codes, this giveaway uses your email address to verify that you are a real person. Eurogamer will never use your email for marketing purposes. This giveaway does not require you to log in to Facebook or any other service, but you might want to consider liking us on Facebook and following us on Twitter to hear about future giveaways.
This article covers an event run by Gamer Events, a business operated by Gamer Network, which also owns Eurogamer.net. All coverage of Gamer Events is at the editors' discretion. Read our editorial policy for more information.