EGX 2013: Game of the Show
Counting down the top 10, as voted for by showgoers.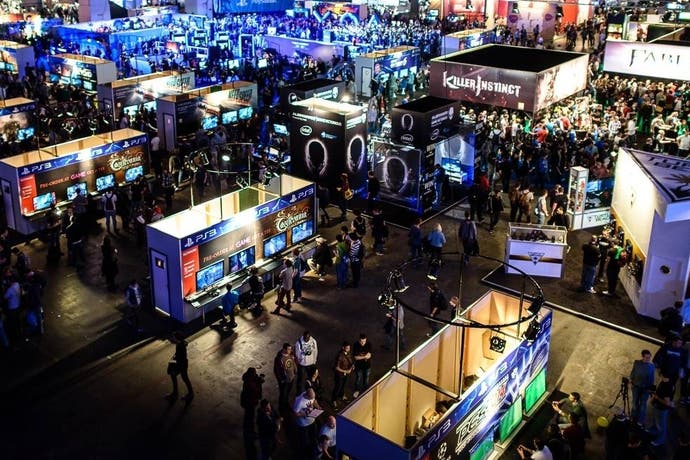 One week on from the end of this year's Eurogamer Expo - EGX for short - and we've rolled up the blue carpet, sent back all the PS4s and Xbox Ones (sad face) and said goodbye to Earls Court for another year. All that's left is the worldwide hunt, involving 15 international agencies, for patient zero of the Expo Flu. (I'm typing this in one of those hazmat suits from that Dustin Hoffman movie with the monkey. The gloves make it quite difficult, so sorry for any typsos.)
There there was another viral epidemic going round the show floor - fun. (Sorry.) It spread from the cosplayers to the tournaments to the retro collection to the developer sessions, where stars like Xbox's Phil Harrison and Beyond writer-director David Cage showed off their wares to packed audiences, and we got to witness big chunks of far-off games like the gruesome The Evil Within.
But really, we were all there for the playable games, and with EGX taking over two floors of Earls Court for the first time, there was an almost bewildering array of stuff to try. Making our Editor's Choice, we chose to highlight a total gem from the Indie Arcade called Chroma, because we're a bit pretentious like that (mark my words, though, it's the next Fez). In order to find out what normal, non-hipster gamers enjoyed the most, we also polled all visitors on their favourite playable games at the show. Below you'll find the results, counting down the top 10 games of EGX 2013 and culminating in the people's choice for Game of the Show.
Enjoy, thanks for coming, and see you all next year!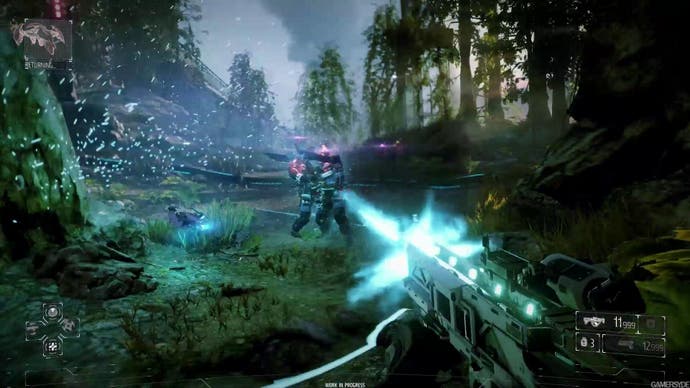 10. Killzone: Shadow Fall
Sony / Guerrilla Games
Release date: 29th November
With PlayStation 4 playable in the UK for the first time at EGX, it was no surprise that Sony's stand drew one of the biggest crowds at the show. The launch line-up is all about strength in breadth, and our favourite PS4 titles at the show were actually smaller games like Octodad: Dadliest Catch and Housemarque's voxel spectacular, Resogun. Leading the charge, though, was this typically handsome and muscular new Killzone game from Amsterdam's Guerrilla - an exciting new dawn for the sci-fi FPS series.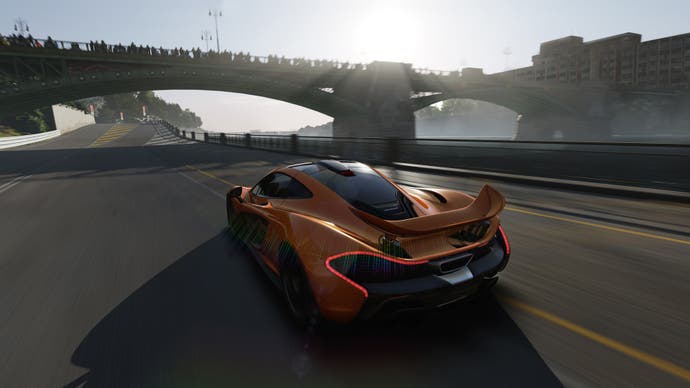 9. Forza Motorsport 5
Microsoft / Turn 10 Studios
Release date: 22nd November
Nosing ahead of the competition by a carbon fibre front wing comes the Xbox One's flagship launch exclusive - another glossy and comprehensive sim racer from Microsoft's in-house racing specialists at Turn 10. It might have an almost Abrams-esque love of lens flare but there's no blinding us to the pedigree of Forza 5's excellent handling and luscious looks. Also, you really have to try the rumble triggers in the Xbox One pad with this game.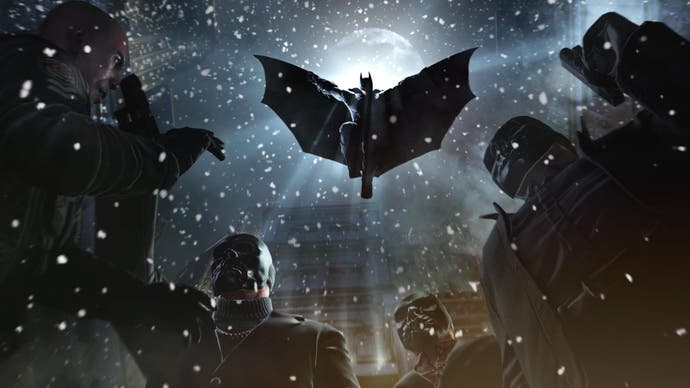 8. Batman: Arkham Origins
Warner Bros. / Warner Bros. Games Montreal
Release date: 25th October
After the next-gen exclusives, a sequence of games flying the flag for the current generation of consoles. Arkham Origins sees the wildly popular Batman series transfer from London's Rocksteady to a new studio set up by Warner Bros. specifically to share the Bat-load. Filling in for the star creators of a big franchise can be tricky (just ask Treyarch), but with time and perseverance you can even outshine them (just ask Treyarch again). Showgoers certainly saw the promise in this early-days prequel with its more aggressive Dark Knight.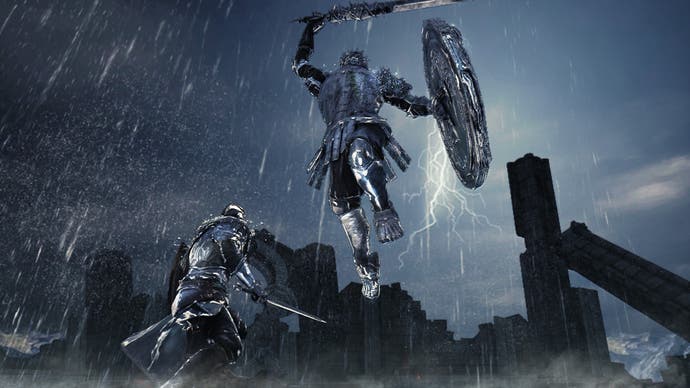 7. Dark Souls 2
Namco Bandai / From Software
Release date: 14th March 2014
Namco brought a fabulously attired Dark Souls Knight to EGX in a real, actual suit of armour, and then had him stop traffic on the road outside. The press release writes itself! Not that the playable version of this brutally hard fan-favourite fantasy game had any trouble holding players' attention inside the building. It's still five months off, but early concerns that From might dumb down its unlikely hot property are already melting away. Roll on Saturday and the beta test!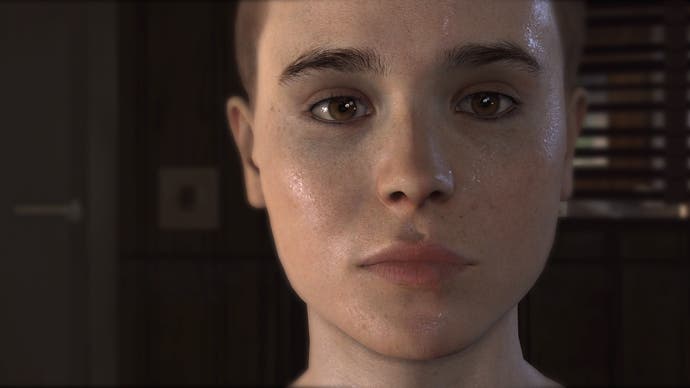 6. Beyond: Two Souls
Sony / Quantic Dream
Release date: 11th October
Another game you'll be able to play at home this weekend is David Cage's latest interactive drama, which follows up his success with the dark serial killer thriller Heavy Rain with something even more ambitious and barmy. With proper acting stars - Ellen Page and Willem Dafoe - and amazing technology that had you checking it's not really playing on a PS4, not to mention a typically charismatic developer session from the man himself, it's no surprise that it wowed EGX showgoers. But what does it all mean? (Review tomorrow at 4pm, by the way.)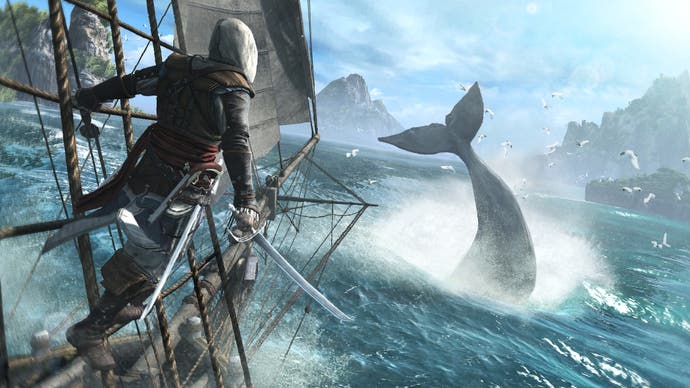 5. Assassin's Creed 4: Black Flag
Ubisoft / Ubisoft Montreal
Release date: 1st November
This winter's biggest blockbusters have the luxury of cross-generation releases, as publishers stump up the cash to put their key properties front and centre on the new consoles while racking up multimillion sales on the old ones. Alongside the big shooters and sports games, step forward open-world star Assassin's Creed with this tasty-looking piratical instalment. I've always wanted to assassinate ocelots and visit historical Havana, so count me in. (Incidentally, if you're wondering why Ubisoft stablemate Watch Dogs isn't on this list, it wasn't playable at the show, so it didn't meet the conditions for voting.)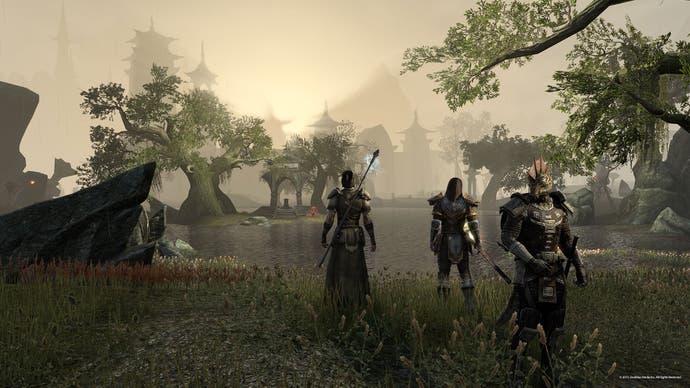 4. The Elder Scrolls Online
Bethesda / Zenimax Online Studios
Release date: Spring 2014
When it was first shown, fans questioned whether this massively multiplayer online game - the latest in a long line of mega-budget productions gunning for the venerable king of MMOs, World of Warcraft - really had the Elder Scrolls spirit. Well, after a recent rework of the game's look and its first-person gameplay, things are looking much better, and it seems EGX attendees agreed. With PS4 and Xbox One versions joining PC, could this be the first subscription-based online game to be bigger on console?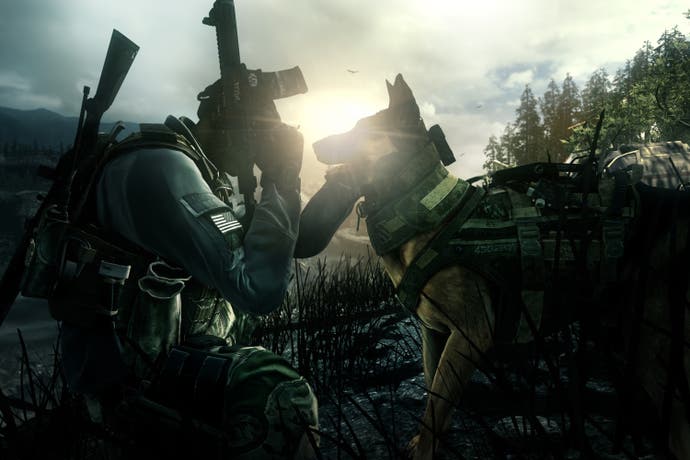 3. Call of Duty: Ghosts
Activision / Infinity Ward
Release date: 5th November
Activision probably thought that the talk surrounding its latest blockbuster shooter would have been about the introduction of a new storyline, as Infinity Ward moved on from its absurdly successful Modern Warfare series, or the next-gen versions - or perhaps, if they were unlucky, the upcoming head-to-head with Titanfall, made by the embittered ex-IW staff at Respawn. But no, all we care about is the awesome dog. That's a guaranteed (ca)nine out of ten right there.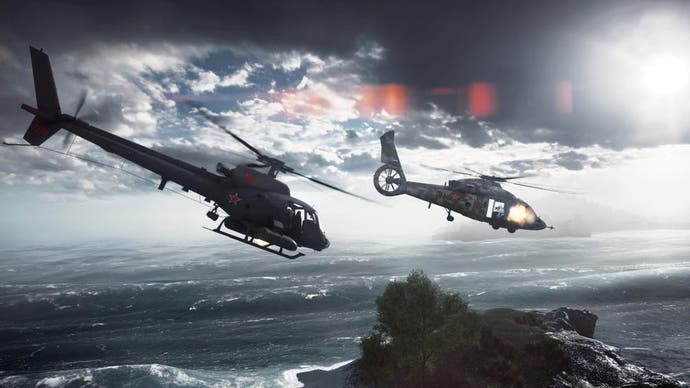 2. Battlefield 4
EA / DICE
Release date: 1st November
You've probably had a chance to check out the beta by now, but arguably, if you're playing on Xbox 360 or PS3, you haven't played the real Battlefield 4. The word on the street is that this is the game pushing the next-gen consoles the hardest at launch; EA and DICE have been preparing for this moment for years, aiming to repeat the trick Activision and Infinity Ward pulled off with Call of Duty 2 on Xbox 360 in 2005 by being the most advanced FPS on a new generation of consoles. Whether or not they succeed, this is a big moment in the rivalry of the military shooters - and EGX attendees voted narrowly in favour of the blue team.
Game of the Show: Titanfall
EA / Respawn Entertainment
Release date: Spring 2014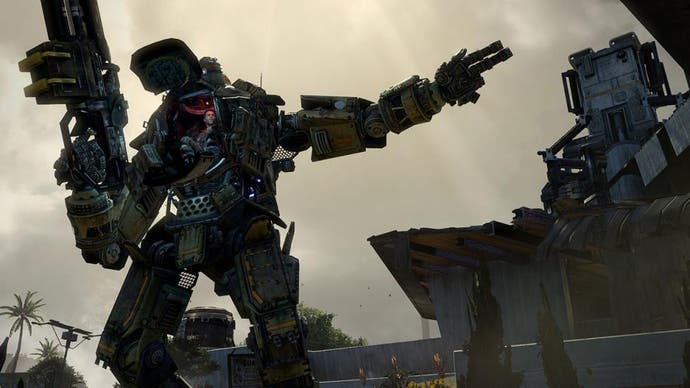 All of that said, is COD and Battlefield's rivalry about to be swept aside by a new contender? The answer from EGX was a unanimous 'yes', as Titanfall topped the Game of the Show poll by a huge margin. Launching on Xbox One, PC and Xbox 360, Respawn's game takes the crisp, fast-paced shooting of Call of Duty and twists it into a totally new shape, with the emphasis on variety and sheer fun factor. With gameplay see-sawing between the powerful Titans and the agile pilots - giving you two perspectives on the maps as it does so - as well as storytelling blended into multiplayer and neat twists to the formula like post-match extractions, Titanfall shakes up the deathmatch as much as anything has in a decade. In the process, it also makes shooting fun again for jaded players and terrible shots like me. This could be just the tonic the FPS scene needs.