Easter discounts on 4K TVs at Amazon this week
Up to 35% off.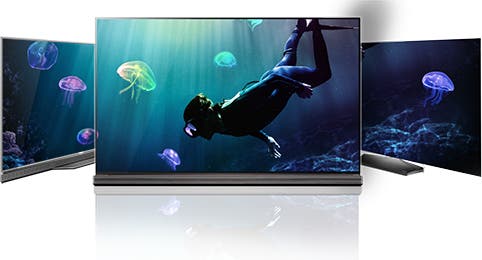 As we slip ever closer to Easter sales that might actually coincide with Easter itself, Amazon's latest offering is a big batch of discounts on 4K TVs - as well as the non-4K kind.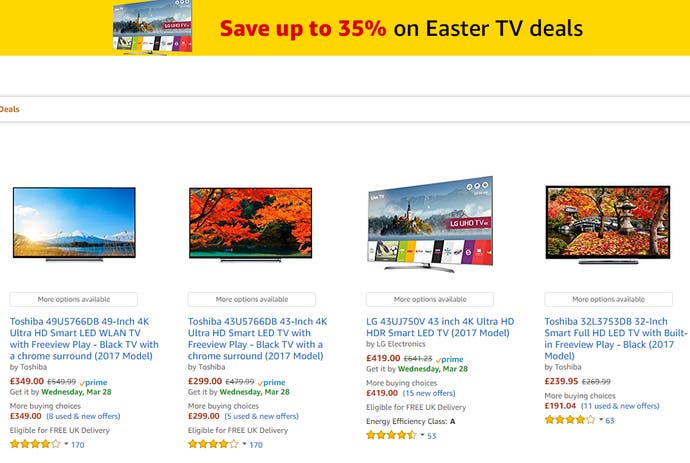 The aptly titled Easter TV Deals range is live now and features up to 35 per cent off a bunch of sets of varying sizes and brands, including some of those fancy and extra pricey OLED sets. In addition to the range itself, there will be a selected few TVs seeing big discounts each day as 'TV deals of the day' while the offer is live.
To highlight a few, you'll be able to find a 43-inch LG HDR-enabled LED TV for £419, down from its original £641, a 49-inch Toshiba 4K set for £349, a 43-inch Sony Bravia 4K TV with an Amazon Echo Dot thrown in for £538, and a whole lot more.
The OLEDs in the range are of the Digital Foundry-recommended LG kind, where you'll find the 55-inch 2017 model for £1499 and the 65-inch of the same model for £2499 while stock lasts. There should be something for most budgets, with more sets being added over time.
Meanwhile, check out Jelly Deals for a roundup of today's best deals, including £50 off an Alienware gaming monitor, Uncharted Lost Legacy for £13.49, and more. There's also a guide to the best noise-cancelling headphones, if that's your thing.