EA will patch swimming pools, ghosts, Star Wars costumes into The Sims 4
A backstroke of genius.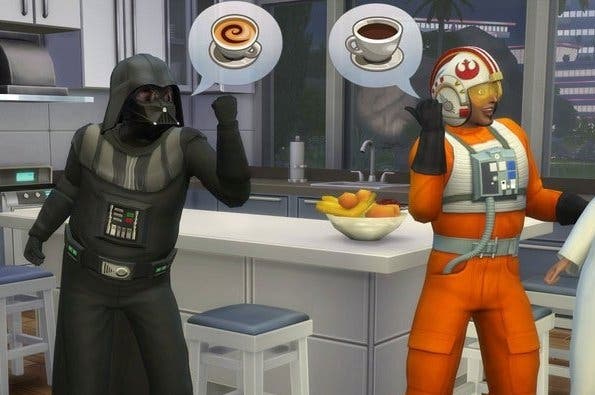 The Sims 4 publisher EA has announced a schedule of free content updates for its newly-released life simulation.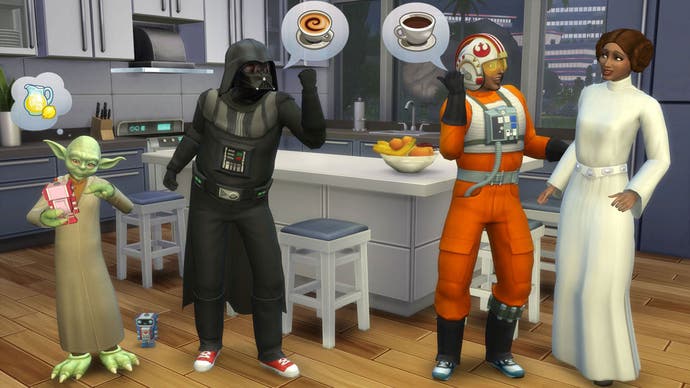 Most notably, swimming pools will make a return to the series sometime in November.
Sims fans previously complained at the fact that pools were missing from the game's vanilla release, fearing that EA had removed the feature simply to sell it later as a paid-for premium addition.
During a Twitch live-stream (thanks, SimsVIP) last night, EA announced:
Ghosts (available now)
Star Wars Costumes (available now)
New Gnome (available now)
New Eye Colors (available now)
Pools (November 2014)
Careers (December 2014)
Ghosts will pop up when a non-playable Sim dies - click on their tombstone or urn and you'll be able to befriend the character's spirit. This then makes them playable - and even able to help around the house.
There's still no sign of toddlers - a life stage skipped over in The Sims 4 which featured in previous Sims games and the other major cut feature that caused Sims fans to protest.
EA responded at the time by promising that its removal of the features had been due to technical reasons, and not as part of a plan for paid DLC.
"The Sims 4 is both fresh and yet also predictable, pleasant, comfortable and rarely overstimulating," Paul Dean wrote in Eurogamer's The Sims 4 review. "It's wobbly, and you can still see some of its joins, or hear the creaks as new parts settle into place."