EA-published Rocket Arena arrives next month
Boom.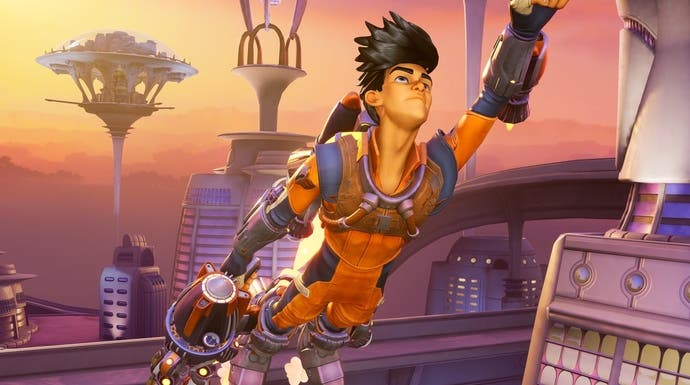 EA has scooped up Rocket Arena for launch on PC, PlayStation 4 and Xbox One next month.
Originally announced a year ago, this mash-up of Overwatch-style heroes and Quake-style rocket gameplay is a three-versus-three shooter from new developer Final Strike Games.
Combat is entirely centred on rockets, as the game's name suggests, while each hero has a unique special ability. New heroes will be added for free over time.
Battles take place in compact arenas with a broad mix of themes, while gameplay includes modes such as a capture the flag affair named Rocketball, and a zone defense offering titled Mega Rocket. The game has lots of rockets, okay?
Rocket Arena is already available to pre-order on PlayStation 4, Xbox One, Steam and Origin (priced around £25 here in the UK), and features cross-play for all its platforms.
Here's a trailer: