EA may be forced to pull Diego Maradona from FIFA 22 over trademark row
Banned of God.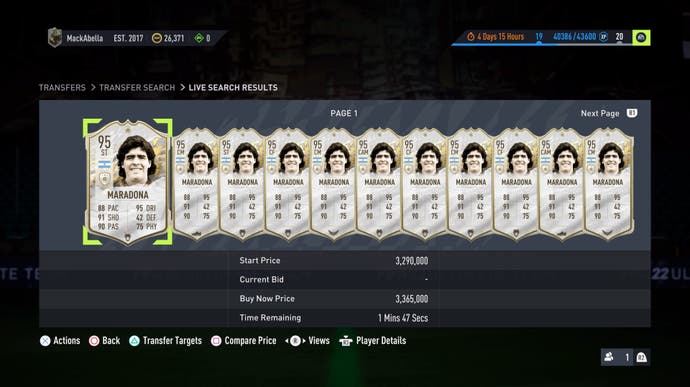 EA may have to remove Diego Maradona from FIFA 22 after a ruling by an Argentine court.
Maradona is currently available in various games in the FIFA series, including the recently-released FIFA 22.
In Ultimate Team Maradona appears as a coveted icon card, which features his likeness at various stages of his career.
According to Argentinian news website Infobae, a judge recognised a trademark rights claim on Maradona by Sattvica, the company of lawyer Matías Morla.
Apparently EA had done a deal with Maradona's long-time friend and former manager Stéfano Ceci, who could not prove he had legal powers to sign such documents.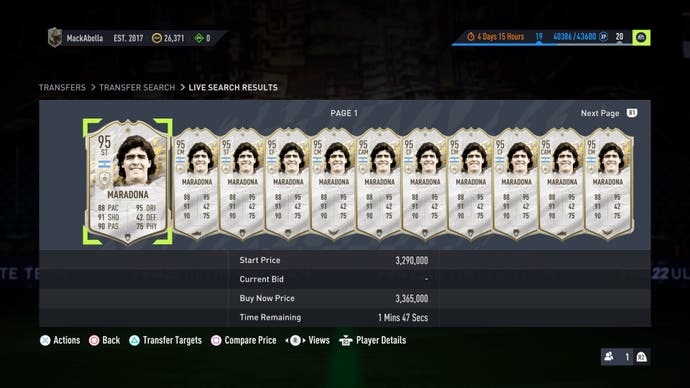 The controversial Argentine football legend died of a heart attack aged 60 last November. Apparently Morla gained control of the Maradona brand last August in what sounds like a messy battle for control over the rights to one of the greatest footballers of all time.
A portion of Maradona's estate will go on sale next month after a decision made by his surviving children: Diego, Giannina, Dalma, Jana and Diego Fernando.
Maradona is currently still available in both FIFA 21 and FIFA 22's Ultimate Team. I imagine any FIFA player who's managed to snag a Maradona card won't be happy if it's pulled from the game. We've asked EA for comment.