EA finally adds a ping indicator to FIFA 20 Ultimate Team
You only ping when you're winning.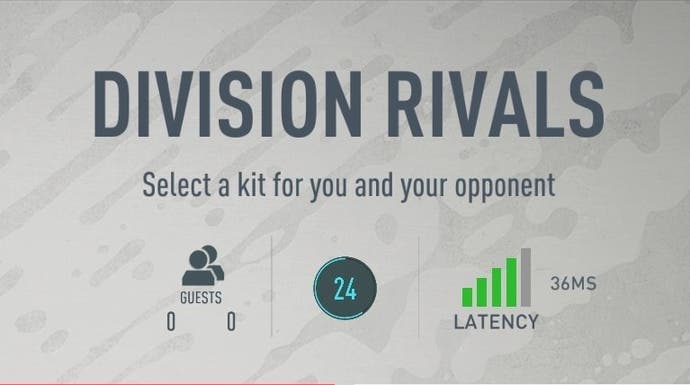 EA has added a ping indicator to FIFA 20 Ultimate Team - the first time it's been officially available in-game.
The numerical ping indicator, which is measured in milliseconds, was added to FUT online match lobbies as part of title update 13, which is live on PC now and set to hit consoles soon. Here's how it looks: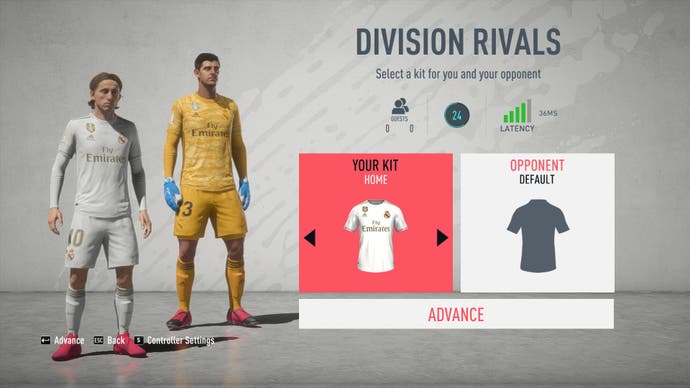 The ping bars remain on the lobby screen and represent the following values:
5 bars indicate 30 milliseconds or less.
4 bars indicate 31 - 76 milliseconds.
3 bars indicate 77 - 100 milliseconds.
2 bars indicate 101 - 150 milliseconds.
1 bar indicates 150 milliseconds or more.
FIFA Ultimate Team players have requested a detailed ping indicator for years now (some PC players check ping outside of the game itself). While FUT has used bars to represent connection for some time, only now are we seeing the ping in milliseconds.
The feeling among the community is playing FUT online can be a frustratingly unresponsive experience, so having an idea of the kind of match you're getting into before it begins should help avoid that.
Elsewhere, the update changes the gameplay of FIFA 20 to make it so players will no longer perform contextual grabbing animations while in a jockey state.
And in FUT, there's now a traits tab to the player details pop-up, which details all of the traits the selected player item has. Here's how it looks: