EA Access gives players access to triple-A games for $5 a month
UPDATE: £3.99 in the UK, only on Xbox One.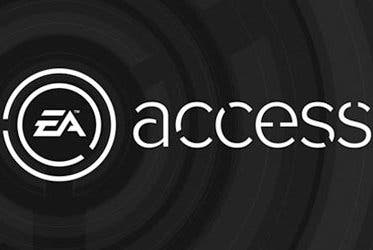 UPDATE 30/7/14 10.55AM EA has now confirmed the UK pricing for its EA Access scheme - it'll cost £3.99 for a month.
For that price you get to download and play the full versions of FIFA 14, Madden NFL 25, Peggle 2 and Battlefield 4, too keep for as long as your subscription lasts.
ORIGINAL STORY 29/7/14 7.20PM EA has announced a new service for Xbox One that will give subscribers access to multiple triple A games for $4.99 (about £3) a month - or $29.99 (about £18) a year.

Dubbed EA Access, this service is being rolled out today in a beta for a limited number of players. The beta will grant subscribers unlimited access to FIFA 14, Madden NFL 25, Peggle 2 and Battlefield 4 with more titles to come.
Additionally, EA Access members will receive 10 per cent off most EA games and DLC downloaded on Xbox One.
Another benefit to the service is that its members will be able to play trials of upcoming games up to five days prior to their launch. So far the list of games this will entail includes: Madden NFL 15, NHL 15, FIFA 15, NBA LIVE 15 and Dragon Age: Inquisition. Your progress from these trials will carry over into the full game upon release.
EA Access memberships will be available over Xbox Live or at retail via Amazon, GameStop and EB Games.