Dragon's Crown pulled from PlayStation Store in Europe
UPDATE: Atlus looking into getting the game back on PSN.
UPDATE: An Atlus rep has told Eurogamer the company is looking into getting Dragon's Crown back on PSN, but doesn't have any kind of timeline yet.
NIS America's full statement is as follows:
"With regards to our previous statements on Dragon's Crown for the European PSN, we must extend our deepest apologies to Atlus and European fans regarding the incorrect information about the removal from this store.
"The removal of Dragon's Crown from the European PSN was part of NIS America's and Atlus's mutual agreement on this title. We are happy to announce thatDragon's Crown will be available directly from Atlus in Europe through PSN.
"Please look forward to Dragon's Crown returning to the European PSN soon."
ORIGINAL STORY: Dragon's Crown has been pulled from the PlayStation Store in Europe - slap bang in the middle of Sony's "Big in Japan" sale.
The Japanese fantasy brawler was removed because of the expiration of the license held by publisher NIS America in Europe.
Yesterday, Sony announced its "Big in Japan" sale, and listed over 300 games "that originate, or are inspired by, Japan or Japanese culture" in a post on the EU PlayStation Blog. Among them was Dragon's Crown (at the time of publication the game is still on the list).

But people noticed that Dragon's Crown wasn't on the PlayStation Store after clicking through to buy. Here's what you get when you try: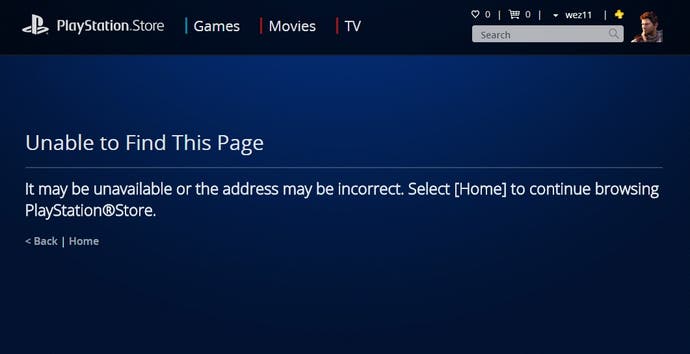 So, people took to Twitter to ask what's up. Here's NIS America's response:
That doesn't explain the full story. So what's going on? Well, it probably has to do with the publishing license Atlus granted to NIS America. Atlus, now owned by Sega, recently announced its plan to cut all ties with NIS America. Dragon's Crown looks like the first casualty of the publisher split.
Of course, you can still download Dragon's Crown from the PlayStation Store if you already own it, but if you're a newcomer, you're currently out of luck. As some disgruntled potential customers have noted, a heads up would have been nice!
Whether Dragon's Crown returns to the PlayStation Store is now up to Atlus. We're chasing it up now.