Dragon Quest 3 is now on iOS and Android
Costs £6.99.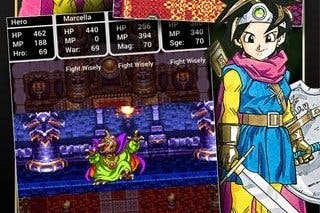 Dragon Quest 3: The Seeds of Salvation is now available on iOS and Android devices.
Priced at £6.99 / €8.99 / $9.99, this port of the 1988 Nintendo game represents the final chapter in the Erdrick Trilogy, but it's a completely standalone story, so it doesn't matter if you go into it fresh.
This beloved retro RPG contain a freely customisable party system, changeable vocations, and new touch controls that can be adapted to fit either one or two-handed play.