Dragon Quest 10 story details revealed
Create two siblings. Play as one of them.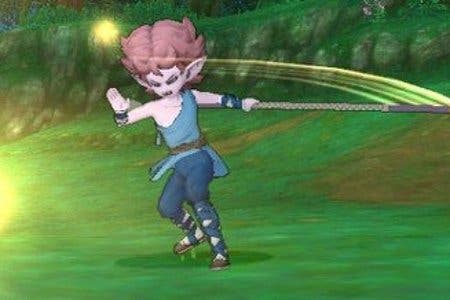 The first Dragon Quest 10 story details have been revealed.
The game begins in a small village called Etene, according to Japanese magazine Weekly Shounen Jump (translated by Andriasang).
In the village live two orphan siblings, described by the report as troublemakers. You play one of them.
During character creation you create yourself and your sibling. It's up to you which genders to choose. You begin the game in human form, but at some point transform into one of five non-human tribes: ogre, elf, dwarf, puklipo and weddie.
Famed character designer Akira Toriyama has designed a number of Etene Village residents, including Aba and her grandson Shini. Aba is a maiden at the shrine who "has a bad mouth". Shini, who looks after her, is normally calm and relaxed, but can be relied upon "when there's a situation".
Dragon Quest 10, designed by series creator Yuji Horii, is due out on Wii in 2012. A Wii U version is planned, but is without a release date.
It differs from other games in the role-playing series in that it has online multiplayer elements - lending it a massively multiplayer online feel. While it is unclear exactly how this will work, we do know players of both the Wii and Wii U versions have access to the same world with cross-platform play.
In Japan a beta test begins in February 2012.