Dragon Quest 10 causes bad stock shock
Sony and Square Enix lose investor faith.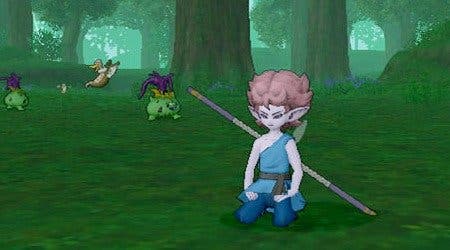 Square Enix and Sony's stock has fallen following the announcement of Dragon Quest 10.
An article headlined "Dragon Quest Shock Causes Decline" appeared in Japanese newspaper Nikkei (read by Andriasang).
Investors have apparently lost faith in Sony's game business following the announcement of Dragon Quest 10 as a Nintendo exclusive on Wii and Wii U.
Couple that with Sony's flagging TV business and you have Sony's lowest share price of 2011. Nikkei also mentioned Sony's "political problems" in Europe, but we're not sure what those are.
Dragon Quest 10 publisher Square Enix has also been negatively affected by the game's announcement, suffering an 11 per cent drop in share price.
Dragon Quest 10 was unveiled yesterday as an online RPG for Wii and Wii U. And Square Enix has opted to develop the new game in house rather than at Level-5 - although key talent will report for duty.
Can the Wii cope with an online RPG? Will there be enough Wii U owners out there to sell to? And how will Square Enix eradicate the memory of MMO-gone-wrong Final Fantasy 14 Online?