Dragon Age creative director Mike Laidlaw leaves BioWare after 14 years
Que Sera, Sera.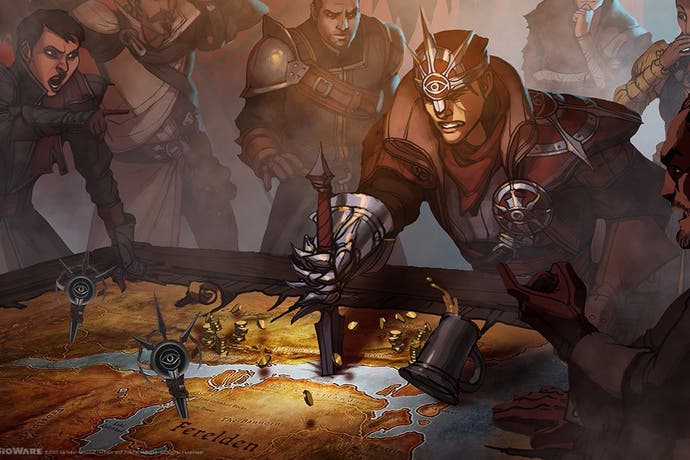 Mike Laidlaw, the creative director of the Dragon Age series, has announced his departure from BioWare, where he's worked for 14 years.
He was lead designer of the first two Dragon Age games before taking the mantle of creative director for Inquisition. He also worked on Jade Empire, Mass Effect and the Sonic role-playing game, The Dark Brotherhood, for DS - remember that?
"It's with a mix of emotions that I'm announcing my time at BioWare has ended. After 14 years and a chance to work on Jade Empire, Mass Effect and all things Dragon Age it's time for me to move on," he wrote in a statement shared on Twitter.
"It's been an honour to be a part of the Dragon Age team, and I have every confidence that the world we've created together is in good hands and I'm excited for the road ahead.
"For the near future, I plan to spend my time reconnecting with all the amazing games and worlds that my peers have created, and I look forwards to sharing those experiences with you all on Twitch and Twitter."
BioWare and Dragon Age lost another long-standing member last year when David Gaider, a writer there for 17 years, left and then joined Baldur's Gate enhancer Beamdog.
Does Laidlaw's departure suggest the new Dragon Age project has hit a bump in the road? It's so hard to tell - he could have planned his departure for a long time but stuck around to ensure a smooth handover.
Regardless: Mike Laidlaw, thank you. The Dragon Age series wouldn't be what it is today without you, and the times it has erred you have been open and frank about it, be it in defending Dragon Age 2 or explaining the shortcomings of Dragon Age: Inquisition.
It's unknown who will fill Laidlaw's shoes but Patrick Weekes, a senior Dragon Age and BioWare writer of many years, must be a frontrunner.