Dragon Age 4 concept art teases familiar faction
Something to crow about.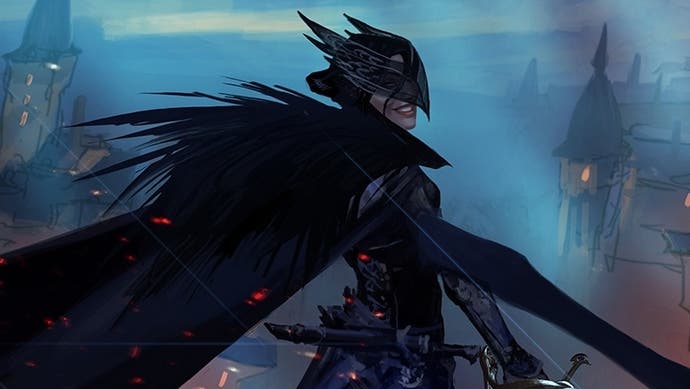 Last week we heard the news that Dragon Age and Mass Effect would skip this month's EA Play Live. Now, executive producer Christian Dailey has reassured fans that the game is "making great progress", and provided a new piece of concept art.
The image shows a group of stylish caped figures, who fans will recognise as the Antivan Crows (their sigil in the bottom right confirms this).
Antivan Crows have briefly popped up in the series before (Zevran was a Crow recruit way back in Dragon Age 1), as well as its spin-off comics and novels.
A theatrically-dressed group of spies and assassins, they operate throughout Dragon Age's world of Thedas.
Hi Friends – sorry for no EA Play news this year but please know that the team is heads down with a lot of momentum and making great progress. We are excited to share more when the time is right. Please stay safe and have a great weekend! @SerGoldman @dragonage pic.twitter.com/eveXFbJtgY

— Christian Dailey (@ChristianDailey) July 2, 2021
BioWare previously published one piece of concept art for an Antivan Crow in its big 25 Years of Game Development retrospective artbook. It's from the art published there that we know the locations in which Dragon Age 4 will be set - specifically, the as-yet unvisited Tevinter Imperium and its surrounding areas.
Dailey previously dropped concept art that teased the appearance of Grey Wardens, the series' warrior group that fights darkspawn and leads the charge back in Origins.
He also provided a look at a rainy Minrathous, the capital of the Tevinter Imperium and the largest city in Thedas. It looks like Minrathous again in the new Antivan Crow art today.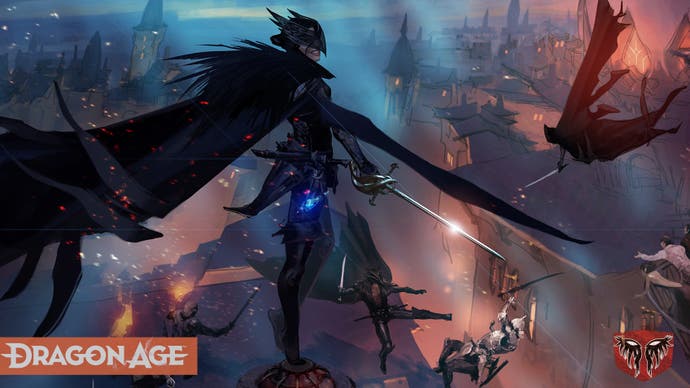 EA Play Live will broadcast from 6pm UK time on 22nd July. Expect updates on Battlefield, Apex Legends, Lost in Random (the next game from Fe developer Zoink) and maybe a sighting of the Dead Space revival.