Download Games Roundup
Bloody! Go! Boom! Nimbus! Dice!
Nimbus
If you went out and bought a craft like the one featured in Nimbus, you'd be straight back down the shop to demand a refund - assuming you hadn't smashed headlong into the nearest wall and killed yourself on the way.
With no direct means of propelling yourself along, you're forced to improvise your way to the goal in the quickest possible time. Gliding limply along, you have to make the most of the little momentum you have, steering desperately into bouncy surfaces at the correct angle, or into little adjustable cannons that fire you skywards.
Sometimes, plotting a safe route is more of a case of carefully threading your fragile ship through deadly hazard-laden caverns, hitting the brakes and steering with the utmost precision. Fortunately, when you do inevitably foul up, the regular checkpoints make progress less painstaking than it would otherwise be.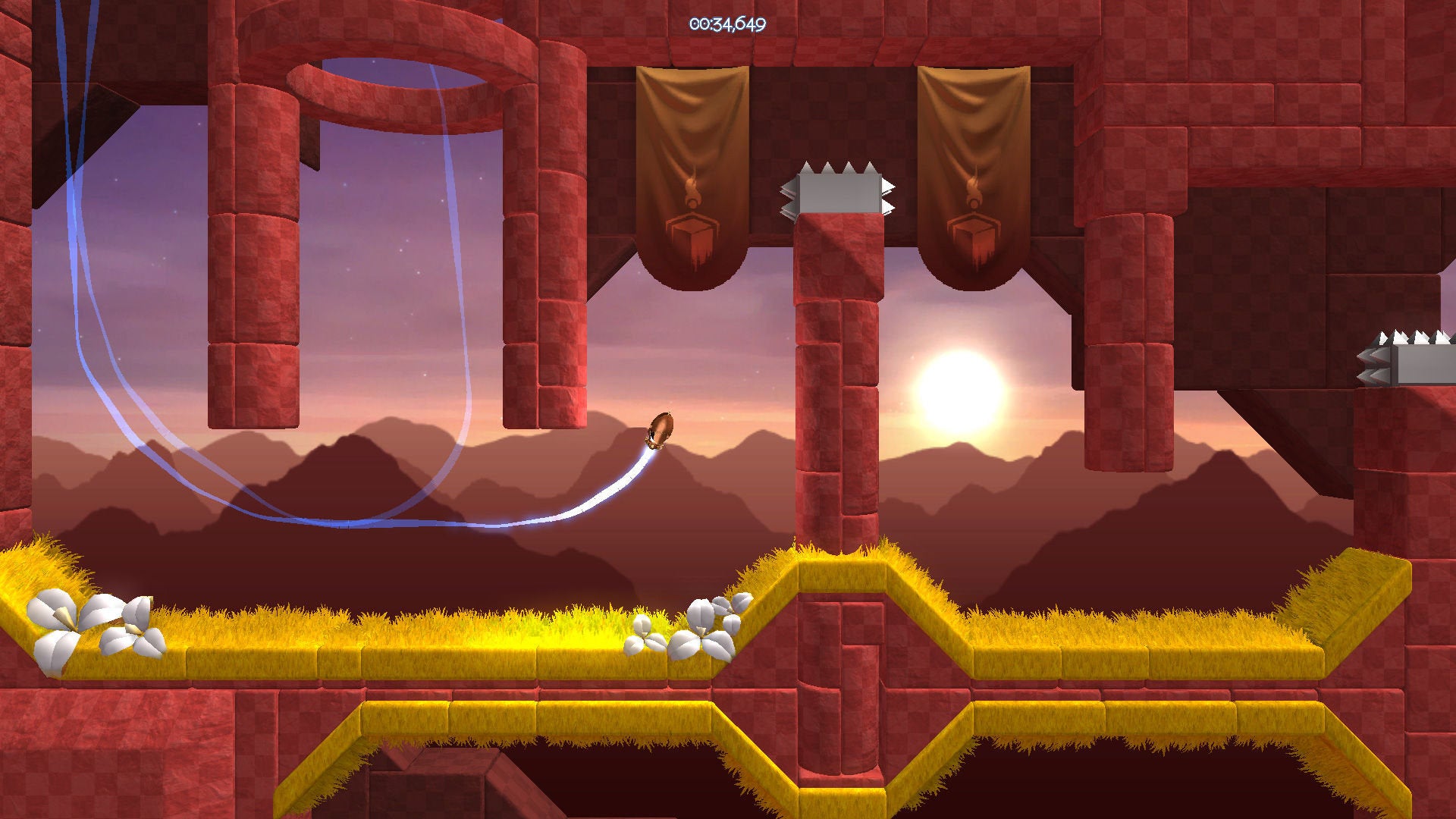 But that's not to say such concessions blunt the challenge. With global leaderboard glory to shoot for, the sight of accumulating time is as much of a punishment as you'll ever need.
Set over 50 hugely absorbing levels, Noumenom's curious puzzle-racing hybrid marks a confident debut for the Swedish team. It's tricky and exacting, but in all the right ways. The hard part is knowing when to stop.
8/10
Go! Go! Island Rescue!
DSiWare - 500 DSiWare points (£4.50)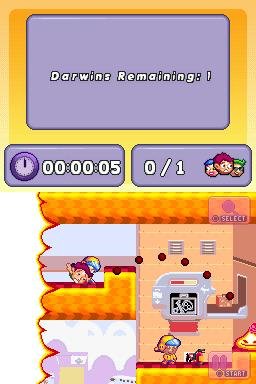 If you ever leave one of these hefty desk lighters around a five-year-old child, you can safely assume they will want to see what happens when you fill them up with flammable liquid. "BOOM!" is what happens. My parents probably didn't see the funny side then, and probably have no interest in a videogame reconstruction of these devastating events.
Tasked with rescuing similarly hapless idiots from a fiery death, Go! Go! Island Rescue! puts you in the boots of a brave hero who likes to squirt retardant substances on nearby flames and then lob screaming people to safety. And then do it all over again in progressively more challenging levels.
Played out in a series of cute 2D platform environments, the general gist is to get everyone to safety by any means necessary. Thankfully playable on buttons as well as the touch-screen, connect2media's game curiously believes that tossing fire extinguishers at flames puts out fires, but you'll soon forgive such nonsense in a game that shares some of the same spirit and energy as the often-overlooked March of the Minis.
After its unnecessarily basic opening run of levels, the excitably named Go! Go! Island Rescue! begins to justify all the exclamation marks with some furiously taxing levels. By the time you've hit the second island and started flicking between squads of fire fighters, it's clear that the DSiWare scene is all the better for this engaging platform puzzler.
8/10
Will you support Eurogamer?
We want to make Eurogamer better, and that means better for our readers - not for algorithms. You can help! Become a supporter of Eurogamer and you can view the site completely ad-free, as well as gaining exclusive access to articles, podcasts and conversations that will bring you closer to the team, the stories, and the games we all love. Subscriptions start at £3.99 / $4.99 per month.