Download Games Roundup
Jamestown! BoulderDash! Anima! Flip! Qix!
Jamestown
If you woke up this morning hankering after a neo-classical top-down shooter set on 17th-century British Colonial Mars, you're in luck.
Presumably your very specific tastes also dictated that it should feature four-player co-op play and boast "all the intensity, depth, and lovingly hand-crafted pixels of a classic arcade shooter, with a modern twist."
Your slightly perverted wish is Final Form Games' command, as the team take you on a "fast-paced journey of swashbuckling redemption" through some immensely enjoyable vertical shmup frolics that would be carbon dated to 1989 if we didn't already know better.
And like any shooter made in that era of phosphor-glow wonderment, levels come thick and fast in a blizzard of formation death, with badass boss encounters and no shortage of collectibles.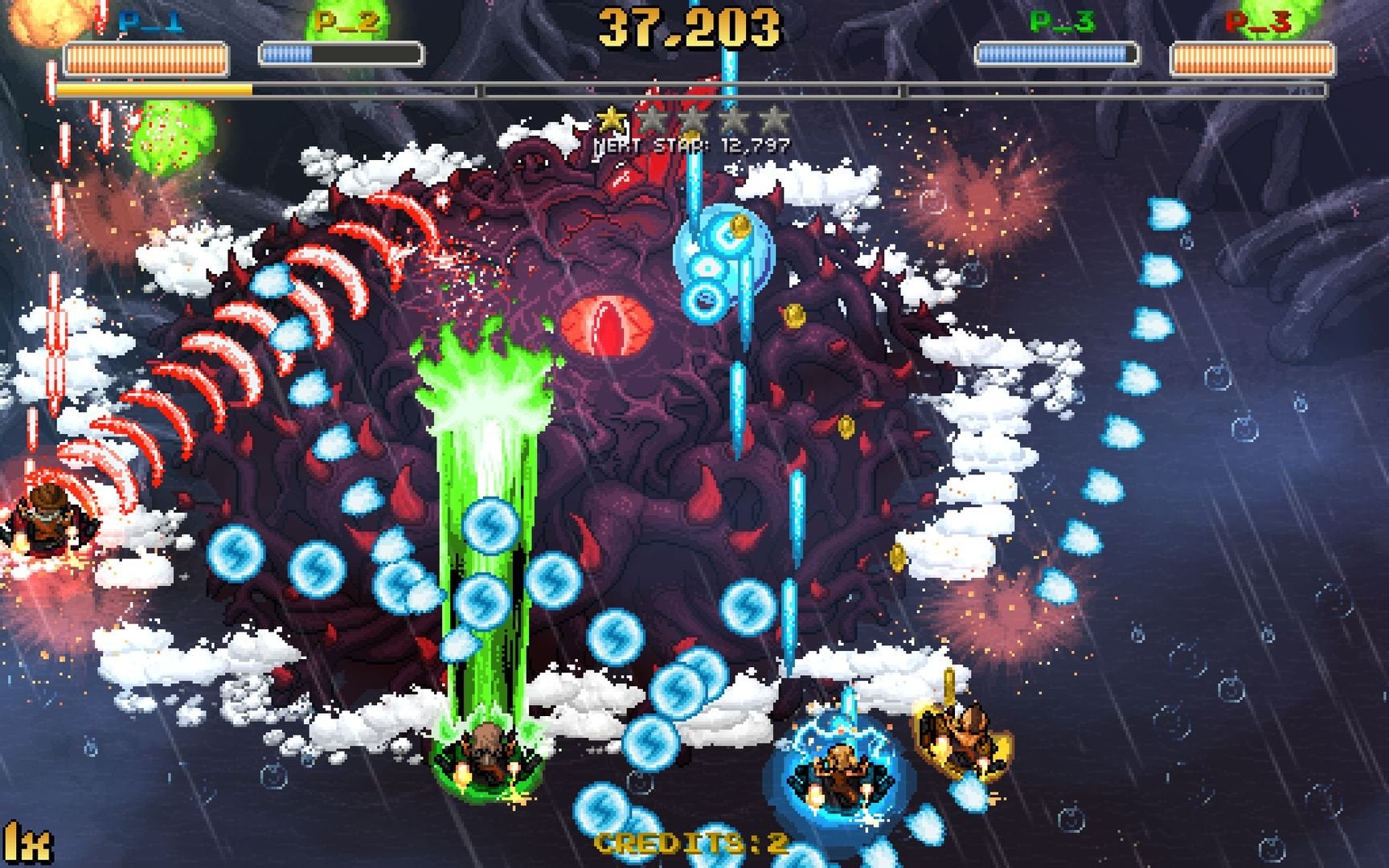 But unlike some of those ferociously unforgiving games, Jamestown is less likely to leave you reduced to a pool of your own inadequacy, with difficulty levels that allow you to learn on the job and crank things up a notch when you're more capable.
To stop you from getting too cocky, you're only allowed to play the first few levels on Normal difficulty before you have to prove yourself all over again on Difficult. But while all that is going on, you're also accumulating the currency that you need to unlock new ships and weapons, so it never feels like a hardship to have to go over old ground.
And while you're ploughing through the main meat of the game, there are also another 20-odd challenge levels to quietly obsess over, where trivial tasks such as surviving for a few seconds can seem like a minor miracle at first.
Crucially for a game that puts co-op front and centre, it's just as good fun on your lonesome, though if you can find a few pairs of hands, it'll certainly help out on the more advanced difficulties.
Jamestown certainly isn't the biggest shooter you'll ever see, but given the amount of replayability built into the structure, you'll play it far more than you might imagine. Frankly, how else are you going to scratch that 17th-century British Colonial Mars itch?
8/10
Anima: Ark Of Sinners
Ah, Agent WiiWare. I've been expecting you. It's been a while. I'd like to say we've missed you, but there's only so much edutainment and hidden object games that a man can reasonably be expected to put up with. But what's this? An actual game, with monsters and everything? Crivens.
We might have known. Anima comes on all enigmatic, with talk of a lady called Celia who awakens in a strange metropolis inhabited only by shadows, but an "astounding journey" this is not.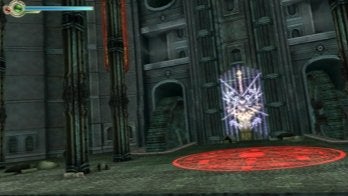 For this side-scrolling hackandslash, Anima Game Studio casts an envious glance at Castlevania, but possibly in the same way that the average Club 18-30 holidaymaker covets Sambuca before hitting the dancefloor.
In its own sweet way, Anima is just as hapless in its approximation, with utterly risible melee combat and flimsy platform exploration ruining any chance of this being a worthwhile proposition.
You'll flail your way half-heartedly through a miserable procession of encounters, against enemies that seem as thrilled to be there as you. In between, you'll weave through generic platform negotiation sections, before inevitably being forced to dispatch another prescribed gaggle of bored foes and, gasp, maybe a boss.
To add a crumb of context to all this, a series of monoliths delivers a feeble attempt at a "deep and intricate" narrative. But just like the rest of this awful attempt, it provides no incentive whatsoever.
2/10
Will you support Eurogamer?
We want to make Eurogamer better, and that means better for our readers - not for algorithms. You can help! Become a supporter of Eurogamer and you can view the site completely ad-free, as well as gaining exclusive access to articles, podcasts and conversations that will bring you closer to the team, the stories, and the games we all love. Subscriptions start at £3.99 / $4.99 per month.