Double Fine is developing the augmented-reality PS4 app The Playroom
Cosmic Star Heroine, Road Not Taken and VVVVVV coming to Vita.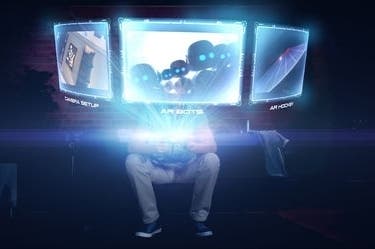 Brutal Legend and Happy Action Theater studio Double Fine is developing the PS4's augmented-reality curio The PlayRoom, due upon the console's launch.
This news emerged from SCEA VP of developer and publisher relations, Adam Boyes, during a Sony indies showcase event tonight at PAX Prime attended by Eurogamer.
Sony also revealed a host of new games coming to the PS4 and Vita. Chief among them are Penny Arcade Adventures Episodes 3 & 4 developer Zeboyd Games' upcoming RPG, Cosmic Star Heroine, which will be console-exclusive on PS4 and Vita (though it's also being developed for PC and Mac).
Triple Town developer Spry Fox also announced its Robert Frost-inspired "roguelike puzzler" Road Not Taken is going to be out on PS4 & Vita.
In other PS4 news, the upcoming console will be hosting ports of such beloved games as Divekick and Warframe, both available at launch.
Ninja janitor fulfillment fantasy Dustforce hasn't been announced for PS4, but it is coming to PS3 and Vita.
And finally, fans of charming minimalist platformers will be delighted to learn that Terry Cavanagh's excellent throwback VVVVVV will be coming to Vita.