DoomRL roguelike attracts eye of Zenimax, may be shut down
Blessing in disguise for successor Jupiter Hell?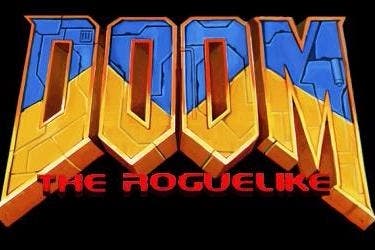 DoomRL, a free Doom roguelike designed to fit coffee-breaks, may be shut down. Zenimax/Bethesda has unleashed the lawyers.
DoomRL creator Kornel Kisielewicz revealed the news on Twitter. "Zenimax have just written to me demanding I take down the DoomRL site," he tweeted, and shared the letter.
Zenimax demands all reference its trademarks - game names such as Doom - be immediately removed. If not, legal action will follow.
Twitter followers urged Kisielewicz to rebrand to avoid legal action but, he replied, changing all reference to Doom and replacing monster names and sprites "isn't that easy".
"Short version: we're f***ed," he later wrote.
Nevertheless there's a silver lining. Kisielewicz is currently Kickstarting a spiritual successor to DoomRL called Jupiter Hell. Zenimax/Bethesda drawing attention to DoomRL may bring more attention and funding to Jupiter Hell as a result.
Jupiter Hell is described as a turn-based sci-fi roguelike role-playing game. It has raised £35,525 of £60,000 with 11 days to go.