Don't Starve, Never Alone headed to Wii U eShop
Dozens of other download games detailed.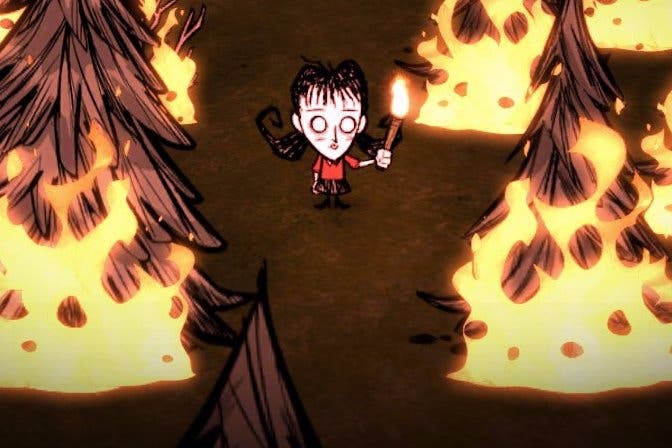 Nintendo has announced a bustling slate of download games due to launch on the 3DS and Wii U eShop.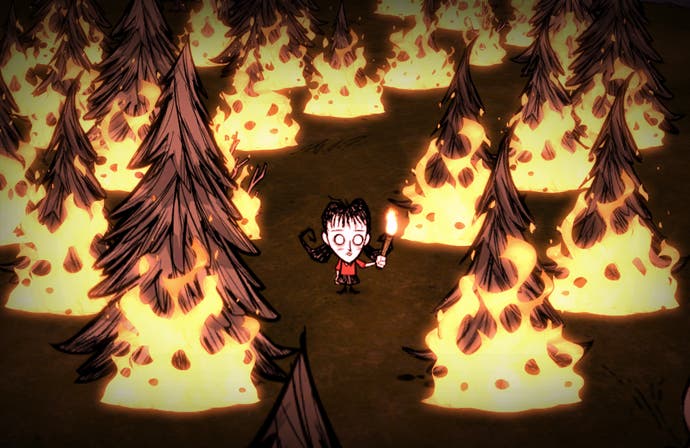 Top of the bill is a new version of Don't Starve, dubbed the Giant Edition, as well as the heart-warming Arctic platformer Never Alone.
3DS will host skate-'em-up OlliOlli, space survival SteamWorld Heist and Hal Laboratory puzzler Boxboy!, meanwhile.
But by far the bigger list of games is reserved for Wii U. Other games coming to the console include Swords & Soldiers 2, sci-fi platformer Affordable Space Adventures and quirky 9-player title Runbow.
The full list of upcoming games lies below, alongside US release dates. Nintendo has yet to confirm when the games will arrive in Europe.
Wii U eShop
Runbow - Q3 2015
Chromophore: The Two Brothers Director's Cut - August
Nihilumbra - Spring
Back to Bed - May
STARWHAL - Q2 2015
NOVA-111 - Summer
OlliOlli - March 5
The Swindle - Summer
Ultratron - May
Woah Dave! - Q2 2015
Shutshimi - Q2 2015
Slain! - Q3 2015
Ninja Pizza Girl - June
RACE THE SUN - Q2 2015
BADLAND: Game of the Year Edition - Q2 2015
Trine Enchanted Edition - March 12
Space Hulk - May 2
Dot Arcade - March
Toto Temple Deluxe - Q2 2015
Affordable Space Adventures - April 9
Don't Starve: Giant Edition - Spring
forma.8 - Q3 2015
Mario vs. Donkey Kong: Tipping Stars - March 5
Art Academy - 2015
Elliot Quest - March
Hex Heroes - Q3 2015
Mutant Mudds Super Challenge - Q2 2015
Swords & Soldiers II - May
Antipole DX - Q3 2015
Life of Pixel - Q2 2015
Beatbuddy - Q2 2015
Adventures of Pip - May
6180 the moon - Q2 2015
Windup Knight 2 - April
Never Alone - June
Shantae: Risky's Revenge - Director's Cut - Q3 2015
Octodad: Dadliest Catch - Summer
Nintendo 3DS eShop
Cube Creator 3D - Q2 2015
Lionel City Builder 3D: Rise of the Rails - Q2 2015
OlliOlli - March 5
Shutshimi - Q2 2015
Proun+ - March 5
SteamWorld Heist - August
Mario vs. Donkey Kong: Tipping Stars - March 5
BOXBOY! - Spring
Dementium: The Ward - Q2 2015
Mutant Mudds Super Challenge - Q2 2015
Antipole DX - Q3 2015
Shantae: Risky's Revenge - Director's Cut - Q3 2015
DOOORS - Spring