Don't Starve is heading to Switch next week
Includes Reign of Giants and Shipwrecked expansions.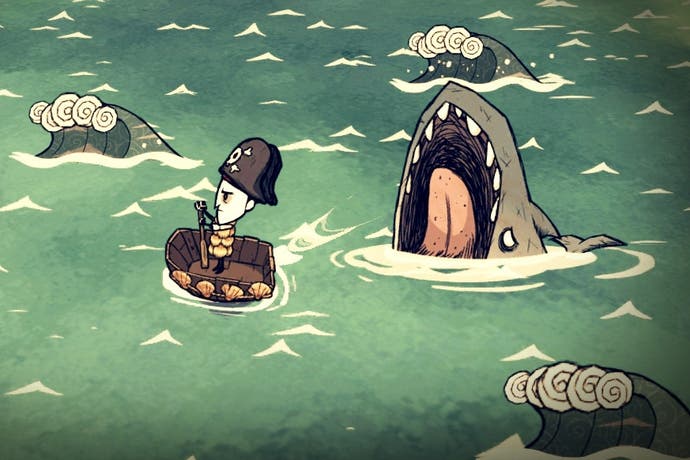 Developer Klei Entertainment has announced that its enormously popular gothic survival adventure Don't Starve will be launching on Switch next week, April 12th.
Don't Starve: Nintendo Switch Edition, as the Nintendo Switch edition of Don't Starve is imaginatively called, bundles together the base game and all single-player expansions released so far. The co-op focussed Don't Starve Together, which was released separately to the core game, is not included.
Don't Starve's original survival experience sees players taking control of intrepid gentleman scientist Wilson - and numerous other eccentric characters - to explore, scavenge, build, stay fed, stave off madness, and escape the game's delightfully macabre wilderness world.
The Nintendo Switch Edition also includes Don't Starve's first major expansion, Reign of Giants - which introduces new characters, seasons, biomes, and creatures - as well as the more recent Shipwrecked expansion. This gives the base game's survival template a bit of a nautical twist, setting players loose on the ocean, exploring islands and fighting off mythical sea beasts.
Don't Starve will cost £17.99/$19.99 USD when it releases on Switch eShop next Thursday.