Don't call it a comeback: Xbox One's first year
Microsoft is steadily salvaging its reputation - but it's been far from a painless process.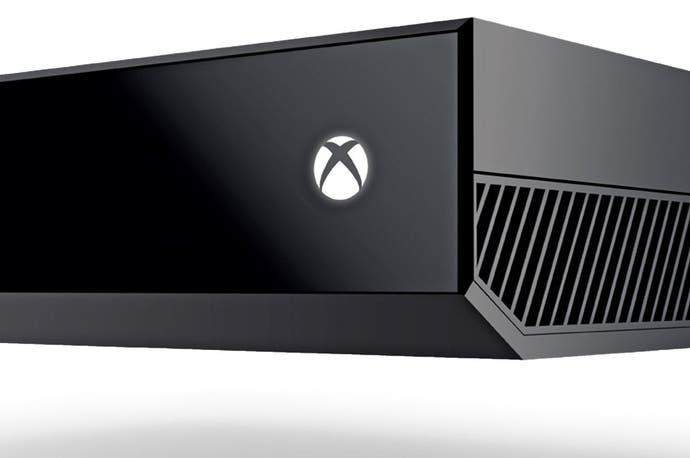 Xbox One launched one year ago today, after nine months of ignominy for Microsoft's gaming division. It had been, without exaggeration, a disaster, from the misjudged unveiling with its focus on "TV TV TV" to the mangled messaging of some suspect and frequently revised policies on privacy, indie development and game ownership. The gamers who had adopted Xbox in ever increasing numbers over the previous two generations felt condescended to. At launch, the box was overpriced and overweight, bundled with a Kinect peripheral many had no interest in. Microsoft had proven to be a surprisingly spirited underdog in the console market, but now hubris and arrogance had set in.
Could the Redmond giant turn it around? Today's anniversary provides a good excuse to take stock of the console's first twelve months - just as I did for PlayStation 4 last week.
It would be tempting to tell a contrasting tale, for symmetry's sake: Sony roared out of the gates with stellar sales and a raw technical advantage, but has struggled to capitalise on its success through a lack of must-have games; Microsoft has shown humility and hard work in righting its wrongs, rebuilding its reputation and setting about catching its rival. It would be half-true, too. But let's not kid ourselves.
Xbox One's line-up of exclusive games is arguably a little better than PS4's, but take in the full portfolio and an almost exactly similar story presents itself. Publishers have supported both new consoles with a bet-hedging array of remasters, formulaic sequels and equally formulaic originals - almost all of them available for PS3 and Xbox 360, too - while the download stores feature the heavily edited highlights of Steam's booming indie scene. Small wonder that we are reduced to arguing over display resolutions and frame-rates when both new consoles offer so little in the way of fresh game experiences to justify their existence.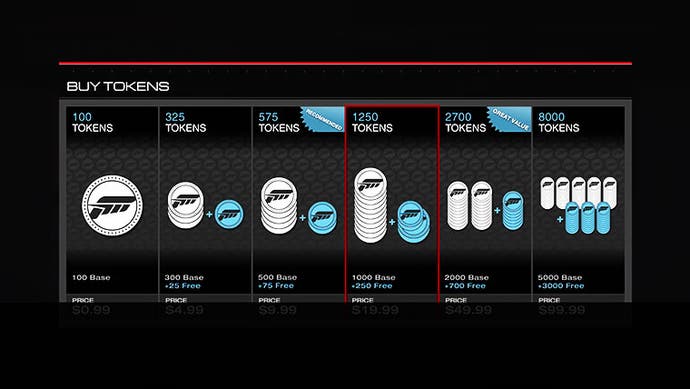 That certainly didn't help Xbox One in its early days, when its horsepower deficit to PlayStation 4 was so unflatteringly exposed by the poorly optimised third-party launch games. As I pointed out last week, the revelation that Call of Duty: Ghosts would run at a higher resolution on PS4 has been a painful thorn in Microsoft's side ever since. The exclusive line-up, though ample, hardly presented a stronger case. Crytek's Ryse: Son of Rome was gorgeous but turgid, Dead Rising 3 was rough and there was a glaring lack of any Kinect-exclusive games to show off the supposedly much improved motion camera.
Worse, every single Microsoft Studios release featured micro-transactions. Ironically perhaps, the least worst of these was the free-to-play fighter Killer Instinct, with its clean-cut offer of characters for cash. The boosters and trinkets on sale elsewhere were irrelevant at best; at worst, they heavily skewed the in-game economy of flagship racing title Forza Motorsport 5, much to that game's detriment and the displeasure of fans.
Step away from games and things got worse still. The console's slick but poorly designed dashboard may have boasted gimmicky voice control, but was missing basic features like friend notifications or indicators for battery controllers and hard drive space. Access to many apps and services was locked behind an Xbox Live Gold online gaming subscription - including some, like Netflix, that charged their own fees. Xbox users were in uproar, and PS4's rampant sales figures indicated that many were switching sides.
Come February, Titanfall was supposed to change all that. That rarest of things - a big third-party exclusive - the high-tech online shooter from the creators of Call of Duty was bundled with new consoles at a reduced price, the first of several price cuts through the year that would eventually eliminate PS4's price advantage at the cost of irritating Xbox's most loyal early adopters. After a thoroughly enjoyable beta test, hype for Titanfall was off the charts, and the game didn't disappoint. But it lacked meat on its bones and the buzz died alarmingly quickly after launch. Microsoft was still losing its grip on the market and the loyalty of its customers.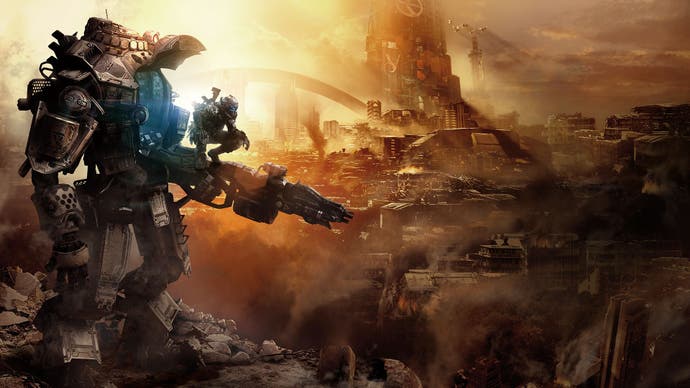 The actual turning point came a month later. On 31st March, Microsoft's new CEO Satya Nadella appointed Phil Spencer as head of Xbox. He replaced Julie Larson-Green, an interim caretaker who'd done little to correct the egregious errors of her predecessor Don Mattrick. Spencer would be different. He was the former head of Microsoft Game Studios, which meant he was a games man, a software man - exactly what Xbox One needed.
He didn't waste any time. In mid-May, some six weeks after he took office, Microsoft revealed that it would unbundle Kinect from Xbox One and sell a solus machine at a slashed price; it could now trade blows with PS4 on a level playing field. (A solitary exclusive game for the sensor, Kinect Sports Rivals, had been released in April without fanfare.) A revised software development kit would permit game-makers to turn off mandatory Kinect features and unlock extra processing power that had been reserved for running the camera, allowing them to claw back some of the pixels and frames Xbox One games had been giving away to their PS4 counterparts. Existing customers were taken care of, too, as the Xbox Live paywall on Netflix and its ilk was removed and a slew of updates set about improving the operating system (though Xbox One still arguably lags behind Xbox 360 for flexibility and ease of use).
Having cleaned house, at E3 in June Spencer was free to do what Microsoft had failed to for the previous 18 months: focus on the games, with as much humility as a bombastic marketing blowout can muster. (Not much, it turns out.) It was the right message, although the games themselves didn't wholly convince. Halo's Master Chief Collection sounded absurdly generous, although Microsoft still couldn't manage to discuss its treasured series without sounding like a smug brand strategist. A new Crackdown and Platinum's Scalebound were appealing to hardcore fans, but had one foot in the margins. A showreel did demonstrate that a charm offensive with indie developers was paying off - with Playdead, creators of the hit Limbo, being a notable signing.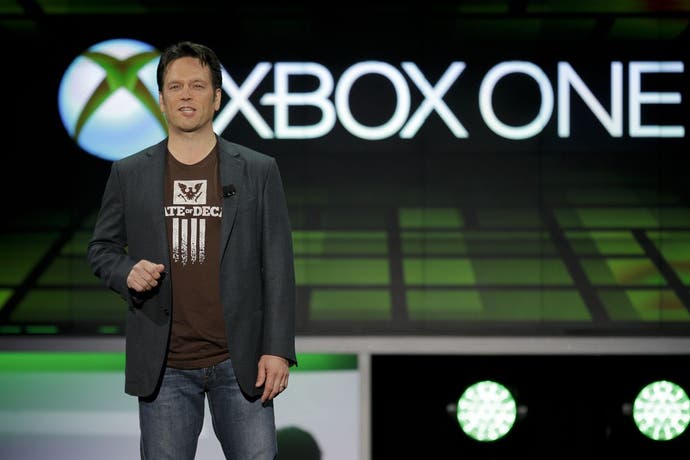 But the E3 rumour mill had suggested that Sony was running scared of something Microsoft had. Surely it wasn't Phantom Dust? We didn't find out what this was until Gamescom, two months later - and it didn't quite have the desired effect.
Announcing Rise of the Tomb Raider as an exclusive for 2015 was a shock; it was the sort of deep-pocketed, combative move we scarcely expect platform holders to have the wherewithal to pull off any more, and it certainly showed bullish commitment at a time when many were doubting Microsoft's belief in the Xbox project. But the mealy-mouthed delivery that danced around the extent of this exclusivity (which we still don't really know) backfired, and the deal was unpopular with fans of a series that had been multi-platform, and available on PlayStation, for all of its 18 years.
In truth, it was mismanagement at Square-Enix that had created a situation which Microsoft was merely taking advantage of. But the acquisition still seemed old-school, and not in a good way. In 2014, we no longer look to our platform holders to be playground bullies, flashing their cash; rather than buy in support, we prefer them to grow their own.
Fortunately, this is something Microsoft shows signs of remembering how to do. (Its astonishing $2.5 billion acquisition of Minecraft notwithstanding - that's clearly about bigger things than just Xbox, and the company has so far shied away from the suggestion it will be used as leverage in the console war.) As the games industry turned the corner into the autumn release season, Xbox One was starting to look like an attractive place to be.
The second wave of multi-platform games showed the wisdom of decoupling Xbox One and Kinect, as the small power boost this afforded developers was translated into a surprisingly quick erosion of PS4's performance lead. Microsoft even sent a team of engineers to Bungie to help the superstar studio get its Xbox One version of Destiny to almost total technical parity. Games aren't yet looking better on Xbox One - they likely never will - but they're running just as well, even better in some instances.
Xbox One's download store is still not quite as well stocked as its rival's, but it's getting there. Best of all, owners have been treated to a modest but appealing trio of exclusive releases: Sunset Overdrive (filler, but exuberant filler), the unimpeachable Forza Horizon 2 and Halo: The Master Chief Collection, an amazing restoration project that redefines the ambition and value of remasters. Or so the story should have gone.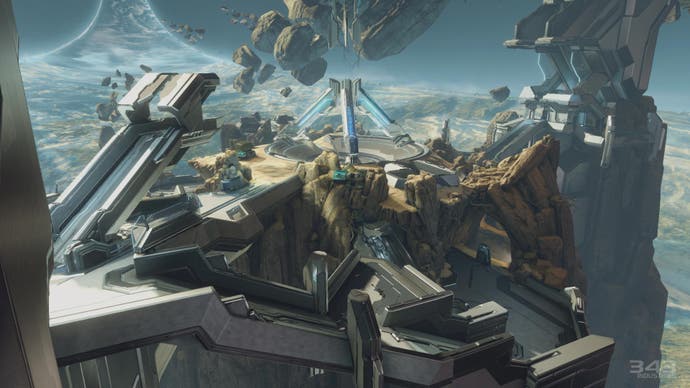 The failure of The Master Chief Collection's multiplayer matchmaking systems - still not conclusively fixed - has ended a hopeful crescendo of good news for Xbox One on a bitter bum note. The release still has many other things to recommend it but it was sold, above all else, as the return of one of the all-time great online shooters - Halo 2 - and it currently cannot be enjoyed as such. The fact that it was accompanied by a "beta test" for next year's Halo 5: Guardians, a privilege that had not been extended to The Master Chief Collection but which it clearly could have used, was an unpleasantly ironic reminder that publishers are so concerned with the marketing potential of beta testing that they've forgotten the purpose it's supposed to serve: ironing out bugs and stress-testing online systems.
Nevertheless, Xbox One is almost unrecognisable as the directionless and overpriced system that launched a year ago. It costs the same as PS4; the quality differential in multi-platform games is vanishingly small; it's no longer trying to nickel-and-dime users at every turn. Vitally, the Xbox division is now being run by a man whose primary interest seems to be making and releasing video games, rather than allowing Xbox to be manipulated by blundering technocrats as a ham-fisted strategic play.
There's work to be done before Microsoft can be said to have fully regained the trust of its audience, especially after the Master Chief Collection debacle. And there's a mountain to climb when it comes to reeling in PlayStation 4's lead. It's not just about sales figures - the groundswell of grassroots support for Sony's platform among gamers makes it a genuinely more exciting place to play social, online games like Destiny.
As I suggested last week, however, the biggest task of all is one that Sony and Microsoft - as well as all their partners, and yes, the anomalous Nintendo too - equally face. In terms of hardware sales, this generation has got off to a faster start than anyone expected, and even the second-placed platform is no slouch when it comes to shifting units. But game sales are weak, innovation is AWOL and the once-reliable infrastructure of console gaming is visibly wobbling - in all senses, technical, creative and commercial. The challenge to all of of them is the same: give us faith, give us a reason to care, open our eyes to new possibilities. Entertain us.