Donkey Kong Country Returns 3D release date swings in
Helps drum up a stellar first-party 3DS line-up.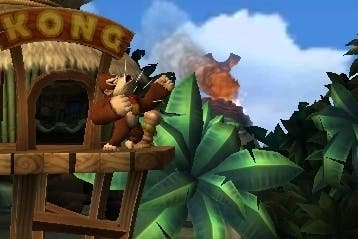 Donkey Kong Country Returns 3D will beat its way into Europe on 24th May, Nintendo has announced via its Twitter account.
The 3DS version of Retro Studios' celebrated Wii platformer was announced last month and has been "rebuilt from the ground up" by regular Nintendo collaborator Monster Games.
DKCR's release will slot into a bustling line-up of Nintendo-published 3DS games.
Luigi's Mansion: Dark Moon arrives on 28th March and Fire Emblem Awakening lands on 19th April. Then, after Donkey Kong, Animal Crossing: New Leaf finally sails in on 14th June.
Also in the pipeline are Mario & Luigi: Dream Team and Mario Golf: World Tour - both have a Q2/Q3 2013 release date. Looking further ahead, Pokémon X and Y are due in October.