Disney Infinity's latest trailer reconstructs BioShock Infinite's Columbia
God only knows.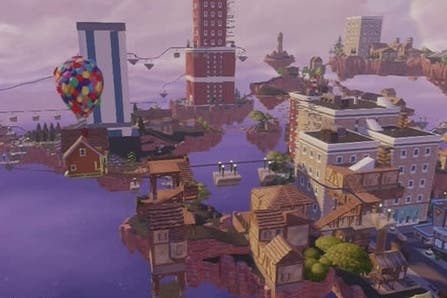 Disney shows off how to make its ambitious new title, Disney Infinity, look like Irrational Games' recently released sci-fi adventure BioShock Infinite.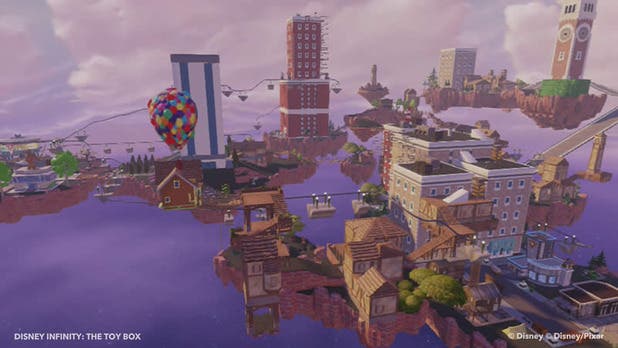 In Disney Infinity's latest Toy Columbia trailer, the house of mouse merges BioShock Infinite's skylines with other Disney assets in the game's Toy Box mode. It even uses the tagline, "Explore a sprawling city in the sky with infinite possibilities."
This is all sorts of weird for a number of reasons. First and foremost, BioShock Infinite isn't a Disney property as it belongs to publisher 2K Games. While the trailer positions Toy Columbia as 2K licensing its property to Disney, Disney Interactive director of communications Brian Nelson clarified to Eurogamer that this is merely user-generated content using the game's own existing assets to mimic the popular first-person shooter.
"This toy box was created using existing and available Toy Box components," Nelson explained. "It's meant to resemble an environment our community might recognise, and it's part of our strategy to push out new, and sometimes surprising, Disney Infinity content every Thursday. We've already made more than a dozen new toy boxes available for players, including a recreation of Disneyland, and we plan to push new worlds every Thursday. Later this month we will also begin calling for user submissions, and the best entries will be made available for all connected players. All entries will be reviewed first, of course."
At a glance, it's a strange marketing move as BioShock Infinite is rated PEGI 18, so it's unlikely that many children have played it. It contains a lot more bloodletting than Disney's typically squeaky clean renditions of fairy tales, though Infinite's Elizabeth does bear a resemblance to your usual Disney Princess and it didn't take long for people to start comparing Columbia to a certain happiest place on earth.
See how Columbia looks if it were made out of Disney assets in the Toy Columbia trailer below:
Toy Columbia - DISNEY INFINITY on Disney Video