Dishonored 2 update adds chapter select and permadeath this month
Along with 20 Custom Difficulty settings.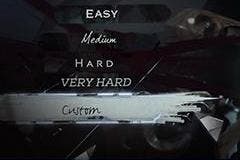 Dishonored 2's second update is coming to Steam as a beta on 18th January before arriving fully on all platforms 23rd January.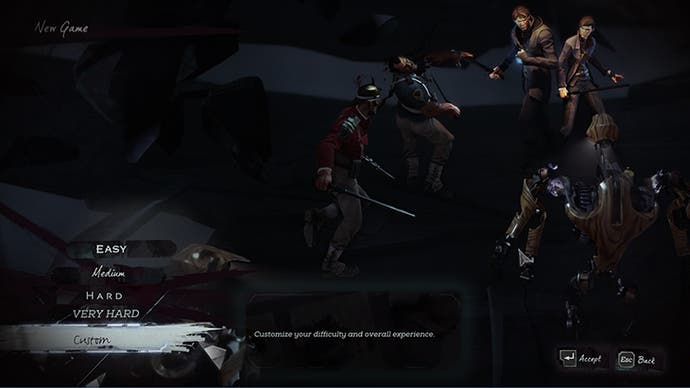 This impending patch will allow players to restart any mission they'd like from the beginning, a feature the game was commonly criticised for missing.
Furthermore, the update will add Custom Difficulty settings, allowing players to tailor the challenge to their liking. This feature will include 20 different sliders to tweak such variables as how long it takes sleep darts to take effect, how easy you are to spot when leaning, and how many soldiers will typically bombard you upon being detected.
Excitingly, there will even be an extra challenging difficulty setting called Iron Mode that adds permadeath to the campaign. With this feature enabled, you won't be able to manually save or load.
Indeed, it's a method of playing the game I delightfully attempted via a self-imposed rule, which made the game even more exciting (granted self-imposed rules are made to be broken. Iron Mode will truly take the gloves off).
"Iron Mode adds even more teeth to Dishonored 2," said lead designer Dinga Bakaba on the Bethesda Blog. "You will have to live with the consequences of your actions, or die permanently because of them."
Eurogamer contributor Edwin Evans-Thirlwell awarded Dishonored 2 with the highly coveted Essential badge. "I went into the game expecting a universe of glorious ugliness, deliciously underhand abilities, maps that are lousy with infiltration vectors, and a multitude of ways to survive any scenario. I found all of that and more, but I wasn't expecting to care quite so much about the people I met along the way," he wrote in his Dishonored 2 review.