Disgraced Donkey Kong champ Billy Mitchell releases statement
As Guinness World Records disqualifies all his scores.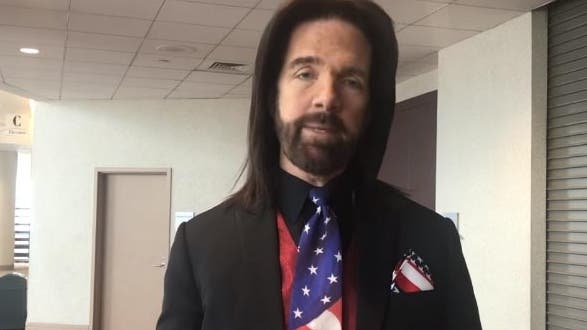 Last week, following a lengthy investigation, long-time arcade champion Billy Mitchell was found to have used unofficial means to achieve his legendary Donkey Kong high scores.
The ruling - on scores set over a decade ago - sent a shockwave through the arcade gaming community. It also acted as a shock coda to the tale told in excellent video game documentary The King of Kong, which starred Mitchell as one of its main players.
Now, Mitchell has released a statement on the decision - and the subsequent deletion of all his arcade achievements by official ranking company Twin Galaxies.
Speaking with Old School Gamer Magazine - a publication with which he is affiliated - Mitchell released the following statement:
"I've been asked to address things that are recently in the media. The fact of the matter is, now there's a true professional due diligence being done to investigate things that happened as far [back] as 35 years ago.
"In a professional manner, not in a shock-jock mentality designed to create hits, we will show that everything that has been done - everything was done - professionally, according to the rules, according to the scoreboard, [and] the integrity that was set up. Not 2014-forward by the current regime, who wants to reach back 35 years.
"Everything will be transparent. Everything will be available. I wish I had it in my hands right now, I wish I could hand it to you. But it's taken a considerable amount of time. Witnesses, documents, everything will be made available to you. Nothing will be withheld. You absolutely have my commitment to that. We've been at this since 1982, and it's not gonna stop now."
Over the weekend, Guiness World Records confirmed it had removed Mitchell's placing in its official rankings, too.
"The Guinness World Records titles relating to Mr. Mitchell's highest scores on Donkey Kong have all been disqualified due to Twin Galaxies being our source of verification for these achievements," a company rep told Kotaku.
Mitchell's long-standing record as the first player to break the one million score mark in Donkey Kong was a major focus of The King of Kong documentary, in which he ensured newcomer Steve Wiebe's attempt to beat him there was not counted officially.
In an interview with Variety over the weekend, Wiebe said he was "in awe" of Mitchell's belated fall from grace.
"The more I thought about it from the King of Kong days, it all seemed to make sense now," Wiebe said. "All the things that were happening at the time... like why he didn't come out and play me, and why he was inciting whose records were going to be authenticated and who's were going to be dropped. King of Kong referenced that he was a referee and on the board of directors. When that leaked out, it started to make more sense."
"I'm not the champ any more, but getting recognition for being the first to a million is a great consolation," Wiebe said. "That's what I was really bummed out about 11 years ago."