Discounts on graphics cards and systems at Overclockers
Limited stock and all that.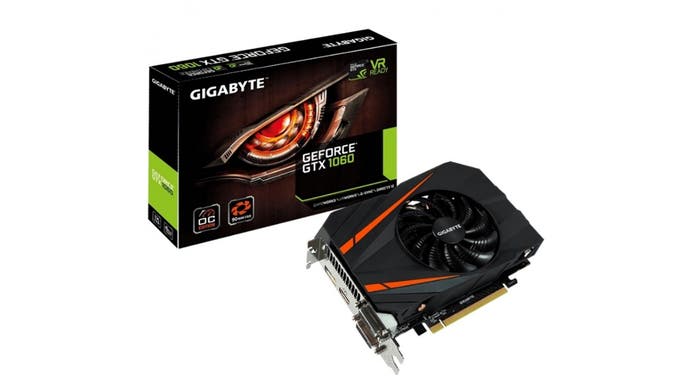 UK-based PC and PC part retailer Overclockers is having itself a bit of a discount party at the moment, with a range of products (including graphics cards and whole systems) seeing price cuts for this week only.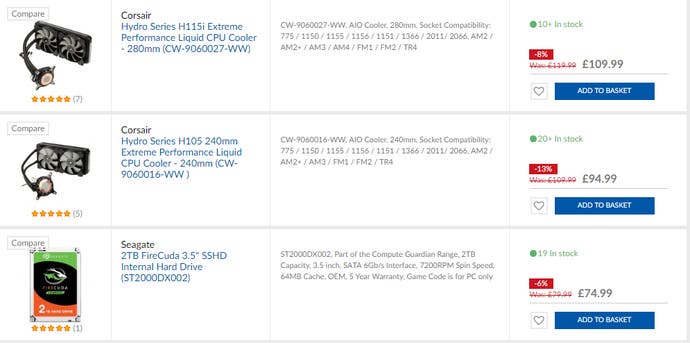 As such, it's a good time to treat yourself to some techy bits, whether to upgrade your existing gaming PC or to build an entirely new one from the ashes of your bank account.
Perhaps most notable amongst the offers is this GeForce GTX 1060 OC 6GB model from KFA2, which is discounted by 27 per cent, bringing the price down from £329.99 to just £239.99 while stock lasts.
Failing that, you can pick up an entire gaming PC featuring an eighth-generation 3.6Ghz Quad Core CPU, a 1060 6GB graphics card and up to 16GB of RAM for £744.98. That one is currently discounted down from £865.
Amongst the rest of the range, you'll be able to discover a Corsair Hydro all-in-one liquid cooler for £94.99 (down from £109.99), a 2TB Seagate hard drive for £49.99, £20 off 16GB of Vulcan RAM and more.
There's also an entirely separate range of discounts on offer in the site's Spring Sale, which are deals not necessarily limited to this week only, but are still stock dependent.
Elsewhere on the internet, you'll be able to find some nice discounts on blu-rays if movies are your thing, including a 5 for £30 offer from HMV, and Blade Runner 2049 discounted to £9.99, among others.
As usual, you'll be able to find those and more over at Jelly Deals, along with lots of other lovely things like guides to the best Fortnite merch on the market and the best 4K monitor you can buy.