Disco Elysium to rock out on Nintendo Switch
Music to our ears.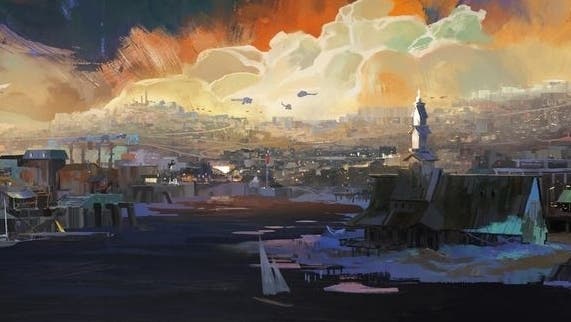 Just days after winning big at this year's BAFTAs, Disco Elysium has been confirmed for Nintendo Switch.
The announcement was made by art director Aleksander Rostov and narrative lead Helen Hindpere, speaking on the BBC's Game On podcast (thanks, Games Radar).
"This interview is, at this very moment, interrupting me from writing up design documentation for the user interface and input systems for the Switch port," Rostov said.
Development on the port will happen "soon", Hindpere added.
Disco Elysium picked up three prizes at this year's BAFTA Games Awards: Best Debut Game, Best Music and Best Narrative.
Like all winners, the team was tasked with recording an acceptance speech remotely - so we got a lovely look at them hanging out on their farm with their sheep.
The game first released for PC in 2019, with PlayStation 4 and Xbox One versions already set to follow.