This 1TB WD Black SN850 PCIe Gen4 drive is just £119 with a free heatsink
Also get 66% off on a 3-month Xbox Game Pass for PC.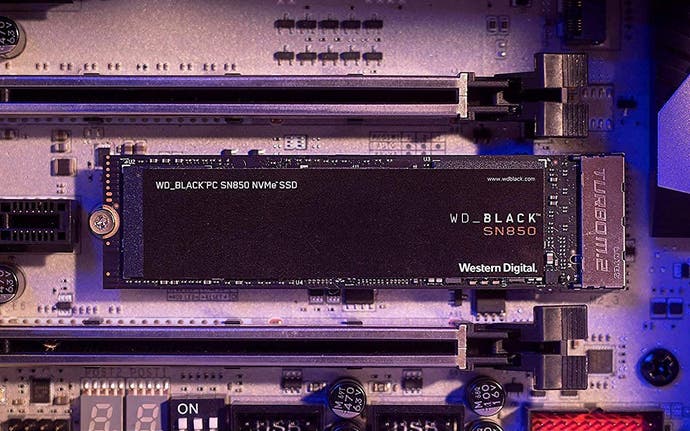 A fast SSD is one of our favourite upgrades to recommend and this WD Black SN850 is sure to put the fire in your PC's belly. Thanks to the recent Black Friday and Cyber Monday discounts, the SN850's price is now the lowest it has ever been, making it relatively affordable to get into the fast SSD game and massively boost your PC's performance - or more than double the game storage space available on your PS5. Here's what you need to know.
For those looking to grab the SN850, the 1TB model is now down to £119.98 at Amazon. Meanwhile, the 2TB model is down to £243. The 1TB option is a better deal since you also get 66 percent off on a 3-month Xbox Game Pass subscription for PC.
The WD Black SN850 is also available with an integrated heatsink, but these models tend to be in shorter supply and cost significantly more. Thankfully, it's easy and inexpensive to get an aftermarket heatsink if you'd like one - for example, if you're heeding Sony's recommendation for PS5 SSDs. And if you're buying for your desktop PC, chances are that your motherboard already came with a heatsink or heat-spreader, so it's not something you'll need to worry about.
The WD Black SN850 is a PCIe Gen4 SSD, which takes advantage of the blazing fast PCIe 4.0 support on modern motherboards and CPUs to deliver incredible transfer speeds. The SN850 itself is capable of a stunning 7000MB/s read speed and 5300MB/s write speeds, which should be enough for even the most demanding users. Its random performance is also best-in-class, which has a massive impact on game load times - so much so that we're recommending the SN850 as the fastest SSD for gaming right now.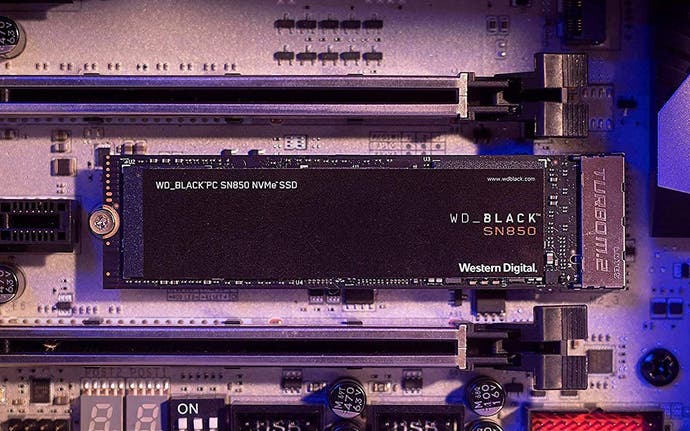 What can you do with such speeds? Well, if you have any sort of workload that requires frequent read/writes for large files, such as video editing or processing large batches of high resolution images, then you will see incredible gains in performance without upgrading your CPU or GPU.
If you are a gamer then you probably don't need an SSD this fast for the current batch of games, as game load time improvements are relatively modest, but that doesn't mean you won't benefit from it. Microsoft's DirectStorage standard on Xbox Series consoles is coming to Windows 10 and Windows 11, and promises to cut load times substantially - and relies on ultra-fast PCIe 3.0 and 4.0 drives like this one to achieve this. As games get more complex and development moves to focus more on the new generation of consoles, all of which have fast SSDs, you won't be left behind with this SSD.
Speaking of consoles, if you are thinking of getting the SN850 for your PlayStation 5, then the drive is perfectly compatible with all of Sony's requirements for performance. The only thing that Sony recommends is a heatsink, which you can get from a third-party manufacturer for as little as £9.99. Alternatively, you can check out the ADATA XPG S70 Blade that we recently covered, which comes with a heatsink and is also a bit cheaper - and the cost of very slightly reduced performance.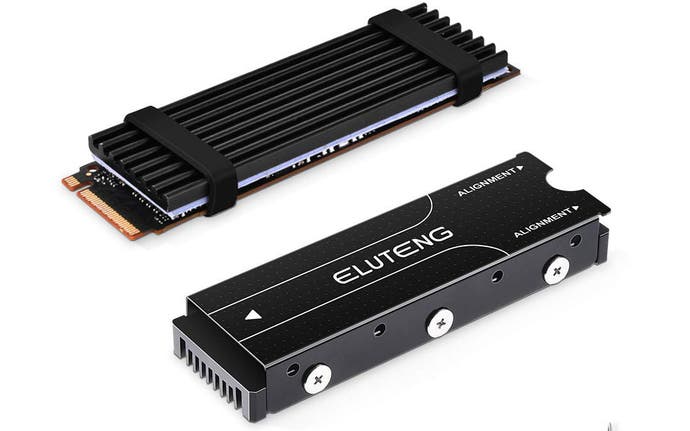 If you are looking for more compatible SSDs for your PS5, check out our PS5 SSD guide. And to get more excellent Cyber Monday deals, don't forget to follow us @dealsfoundry to get instant notifications for whenever a new deal lands.