Digital Foundry vs. PlayStation Vita
In-depth technical analysis of Sony's latest, greatest handheld.
Games Analysis: A True Next-Gen Experience?
We've had the opportunity to put the full retail versions of Uncharted: Golden Abyss and Ultimate Marvel vs. Capcom 3 through their paces, with both offering a great exhibition of how the Vita's processing power is being applied so far. The turnout is very impressive indeed. Even as launch-window titles, their substance and polish is evident immediately, which leads us to believe that both first- and third-party studios alike had a healthy lead on the handheld's release date, plus an early heads-up on Sony's targeted specifications for the console. While there are some notable differences in visual quality when compared to their home console counterparts, the general thrust of their playability and visual design remains wholly intact.
Of the launch line-up, Uncharted: Golden Abyss is rightly touted as showcase material. With Naughty Dog currently occupied by other projects, Sony Bend has risen to the challenge of developing its own chronicle involving Nathan Drake, and has done an excellent job of translating the tried-and-tested Uncharted engine to portable hardware. It never truly bests the console versions in terms of delivering action-packed set-pieces, but the adventure is nonetheless well constructed, and occasionally succeeds in finding creative uses for the Vita's integrated three-axis gyrometer and accelerometer.
The visuals are particularly striking, with some outstanding water effects and viewing distances being shown off in the earlier chapters as you pass waterfalls on cliff-sides, revealing seemingly miles of jungle terrain below. The overall quality of the character models holds up to close scrutiny too, and are highly reminiscent of the detail level used for those in the very first Uncharted. Alas, much of the good work put into the overall look of the game is impacted slightly by the use of a 'sub-qHD' native resolution. The whole game appears to be rendering with a native framebuffer somewhere in the region of 720x408 (which is 75 per cent of the Vita's maximum 960x544 resolution), meaning the game's image quality isn't quite as exemplary as we'd hoped it would be, and that scaling artifacts are evident.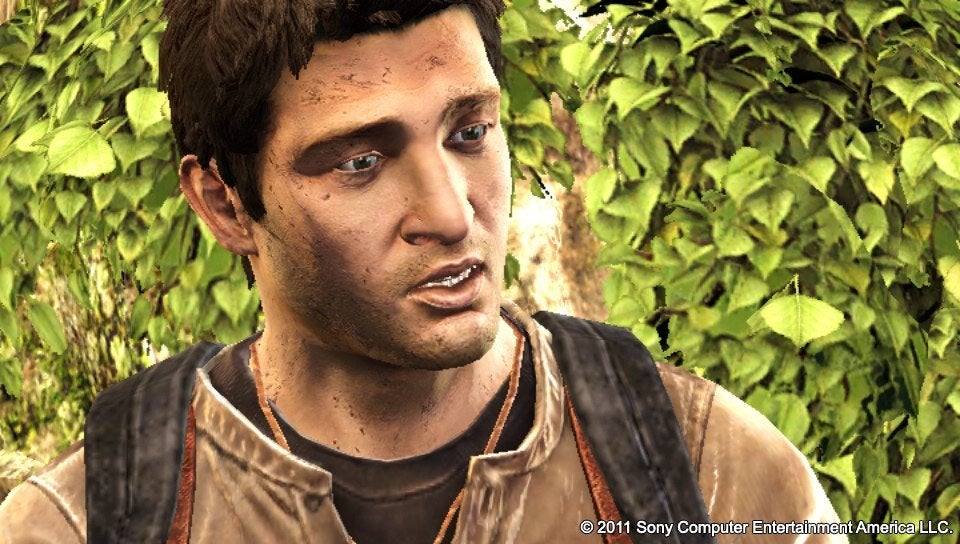 If this is to benefit performance, it could well be the right call. The frame-rate rarely deviates from its target 30FPS, even in the most hectic shoot-outs or cut-scenes - and v-sync is engaged throughout. Save for some slightly sluggish aiming controls which require editing in the options menu to resolve, there are few complaints to level with the game as far as basic playability is concerned. The overall impression of this portable rendition of Uncharted is very positive given what it sets out to achieve, and how much of the home console experience it brings with it.
"Even at launch, Vita is delivering on the promise of bringing current-gen gaming into the mobile arena. Some graphical compromises are evident, but the core experience is all present and correct."
Ultimate Marvel vs. Capcom 3 marks the introduction of Capcom's MT Framework engine to the Vita, and it gets off to a very promising start. Performance is eerily close to its PS3 equivalent, in that the game runs at a full 60FPS while maintaining v-sync at all times, with the occasional dropped frame being a possibility under strain. This is an entirely comparable experience, even down to that minute stutter you see at the start of each fight when the camera pans past the six selected characters.
As far as image quality goes, the native resolution is a 1:1 match for that of the Vita's 960x544 screen. While there's no anti-aliasing solution in place for the stair-stepping on high-contrast edges, the game benefits greatly from the increased sense of definition afforded by this higher pixel count. All character models make the jump entirely as they were. However, low-resolution alpha buffers are evident on certain attacks, such as Thor's lightning-based moves or Wolverine's barrage of cross-slashes, which seem more pixellated when compared to the home console versions.
Much like Super Street Fighter 4's port to the 3DS before it, Capcom has decided that sustaining this high level of performance can be achieved by making certain elements of the background static during battle, such as the NPCs sitting close to the fighting-line. Contrary to this, environmental animations in the distance seem to operate as normal, which makes these eternally frozen characters stand out all the more on some stages. Generally speaking this is a superb port of an arcade favourite, and the thick comic-book inspired edging that contours its cast really shows off the definition of the Vita's screen nicely.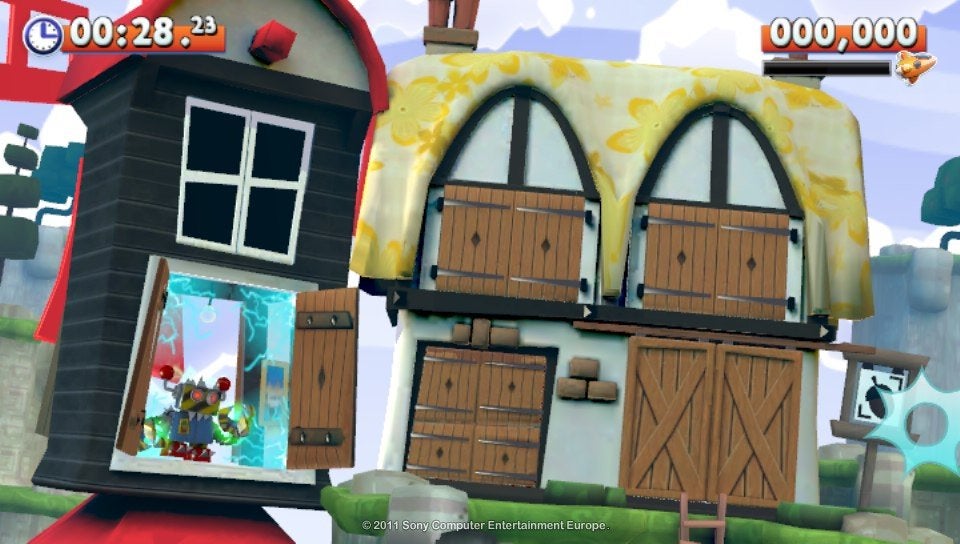 "The games we have played on Vita so far are without a doubt among the most ambitious and technically accomplished we have seen on any handheld platform - and these are just the launch-window titles."
Gravity Rush is another big-budget title that, after sampling the demo from the Japanese PSN store, we have a vested interest in due to its distinguished cel-shaded visual style. The demo places us in a citadel bustling with NPC activity, with a gravitational dynamic showcasing some incredible draw distances by having you jump downwards from dizzying heights. Much like Uncharted, the game appears to be running at that same sub-qHD resolution that seems to be in the region of 720x408, and the jaggies resulting from the upscale appear to to be masked by an unflattering blur filter. Despite this, the game's art direction and story look like they will shine through regardless, and it can stand proudly alongside a small crowd of purely original titles being released for the Vita's European launch.
Other points of interest include Little Deviants, a mini-game collection which makes the most of the Vita's vibrant screen by being populated by big, colourful characters and arenas - each manipulated by any combination of the gyrometer, accelerometer, or touch controls. As a casual, family-friendly game designed to show off the accuracy of Vita's new range of inputs, this is an entirely worthwhile proposition for early adopters. Otherwise, for those with a more conservative approach to these new forms of controls, Everybody's Golf offers a similar pick-up-and-play hook. The game is based on the PS3 version's characters and courses, and makes sparing use of the gyrometer by allowing you to switch to a portrait view mode by orientating the console vertically.
Overall, the games we have played on the Vita so far are without a doubt among the most ambitious and technically accomplished we have seen on any handheld platform released to date. This is made all the more striking by the fact that these are only launch-window titles, meaning developers still have plenty of time to find out where the ceiling is as far as the console's capabilities are concerned. There's huge potential here, and we'll be sure to run more in-depth coverage of Vita titles as more are released.
Will you support the Digital Foundry team?
Digital Foundry specialises in technical analysis of gaming hardware and software, using state-of-the-art capture systems and bespoke software to show you how well games and hardware run, visualising precisely what they're capable of. In order to show you what 4K gaming actually looks like we needed to build our own platform to supply high quality 4K video for offline viewing. So we did.
Our videos are multi-gigabyte files and we've chosen a high quality provider to ensure fast downloads. However, that bandwidth isn't free and so we charge a small monthly subscription fee of £4.50. We think it's a small price to pay for unlimited access to top-tier quality encodes of our content. Thank you.
Support Digital Foundry