Get Intel's brand new 12th-gen CPUs at a discount
Some of the best gaming and productivity CPUs on the market today.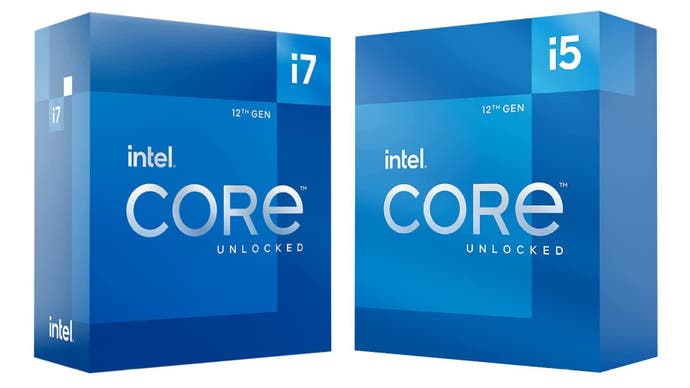 Intel's 12th Gen CPUs have largely received rave reviews from reviewers across the gaming and technology space. Thanks to a combination of a more modern manufacturing process and a unique architectural design (for desktop CPUs, anyway), these chips have been able to outperform their AMD counterparts in both gaming and productivity. Our own 12900K and 12600K review here at Digital Foundry convinced us that they're exceptional performers in their price range, especially the mid-range 12600K.
The part that impressed us the most is the new Core i5-12600K. This 10-core/16-thread processor features six performance cores (P-cores) and four efficient cores (E-cores) and strikes the perfect balance between price and performance. In our testing, we found that the 12600K was able to match or outperform the competing AMD Ryzen 5 5600X and as other outlets have discovered it actually significantly outperforms the 5600X and, in some cases, even the 5800X, in productivity applications. That's pretty impressive stuff, even if you have to buy into a new Z690 platform in order to do it.
Despite the immense generational gains over its predecessor and often handily beating the competition, the Core i5-12600K is surprisingly well-priced. In the UK, you can currently purchase the OEM version for just £244.99, which is shockingly even lower than the current 5600X prices! It's also significantly below the retail boxed model, which is selling for £290+ at outlets like Scan or Amazon. If you think you won't be needing the iGPU, you can save even more money by opting for the 12600KF model, which retails for £235.99 and lacks the integrated UHD Graphics 770.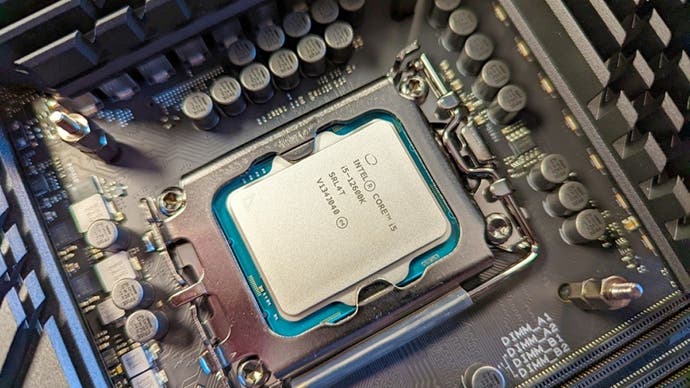 Moving on, the more expensive Core i7-12700K model is also of particular note. Over the years, the i7 models have often been in an awkward spot in terms of value and performance. However, this year's i7 is surprisingly good value thanks to its performance, which not only is a significant step up over the i5 model, especially in productivity applications, but very nearly matches the flagship Core i9-12900K thanks to its ample 12-core/20-thread design.
If you're looking to buy the 12700K, we'd recommend the 12700KF OEM model, which retails for £338.99. You're not likely to use the integrated GPU (outside of GPU troubleshooting, maybe) and you definitely should be getting an aftermarket cooler for this CPU. While the 12700K doesn't run as hot as the 12900K model, it can still get quite warm under full load and we recommend at least a 240mm AIO or larger if you plan on performing core-heavy workloads.
The new 12th Gen CPUs use the new LGA 1700 socket on the new Z690 chipset motherboards. These boards are a bit expensive right now, but cheaper models are on the way. The 12th Gen CPUs are the first in the industry to support DDR5 memory, and you will have an option to choose between motherboards that support either DDR5 or DDR4 but not both. We recommend you choose a board with DDR4 memory as there is not much of a performance uplift when choosing DDR5, especially considering the high price you pay for these memory modules today.
If you want to see more great prices, check out our other Black Friday articles, such as the best gaming chair deals of 2021. Also, don't forget to follow us @dealsfoundry for more Black Friday discounts with instant notifications.