You can grab this excellent Corsair MP600 LPX SSD for £198 with heatsink
A solid all in one storage solution.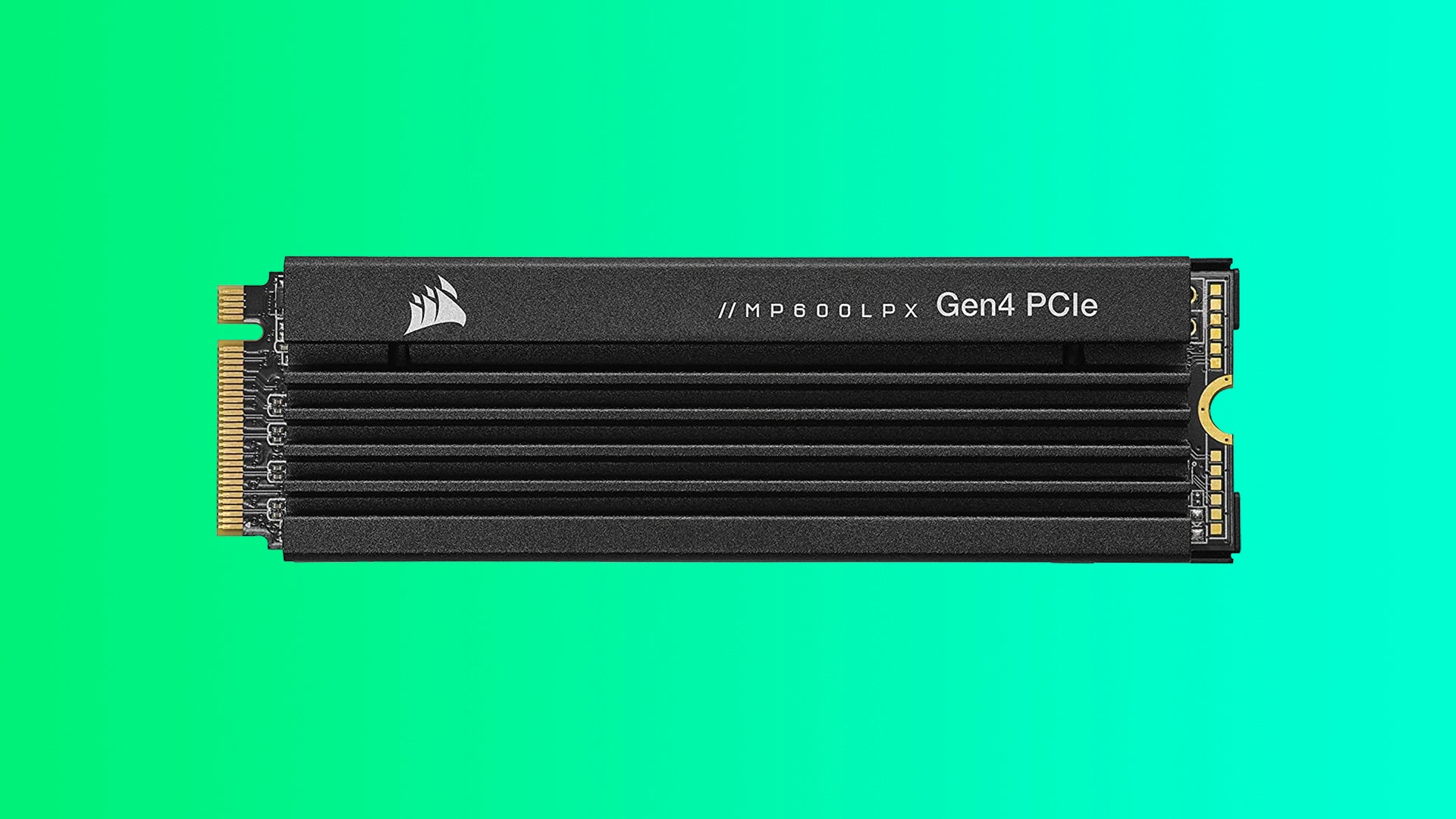 Solid state storage really has been getting cheaper over the last couple of years, and it appears 2023 is going to continue that trend, if the deals I've seen recently are anything to go by. A case in point is this excellent reduction on Corsair's powerful MP600 Pro LPX PCIe Gen 4 NVMe 2TB SSD, complete with heatsink, for £198.
This is going to be an especially powerful SSD you can comfortably slot into your PS5 with speeds of up to 7100MB/s for reads and 6800MB/s for writes - that's siginificantly over the recommended 5500MB/s threshold from Sony themselves. What's more, its random performance figures of up to 1M IOPS should make game load times insanely fast, so you've got less time sitting around, and can spend more time indulging in your favourte titles. Those speeds put it firmly as one of the best PS5 SSDs, as well as one of the best gaming SSDs in a more general sense, too.
Conveniently also for PS5 users, this Corsair SSD also comes with a pre-installed aluminium heatsink, so there's no need to go out and buy one, even if they would normally cost about a tenner or so. The LPX in the MP600 Pro's name also signals that it's a low profile heatsink, which has been designed specifically so it fits well within Sony's tiny drive bay on the PS5, and also means you should have no trouble fitting it into any sized PC case for a killer speed upgrade on your gaming rig.
There's also the simple fact that you get 2TB of storage here, which basically adds over four times the amount of usable storage on the standard 825GB internal SSD on your PS5, 666GB of which is usable. And, for PC users, there's never such a thing as too much storage, and you can fit a fair amount of AAA games, apps and other things such as locally stored media on this drive with room to spare.
If you're in need of a big SSD upgrade for your PC or some extra storage for PS5 games you got for Christmas, this Corsair MP600 Pro should be a properly solid choice.