Nab this steal of an eBay deal on the Patriot P210 2TB SATA SSD
An excellent SSD-eal.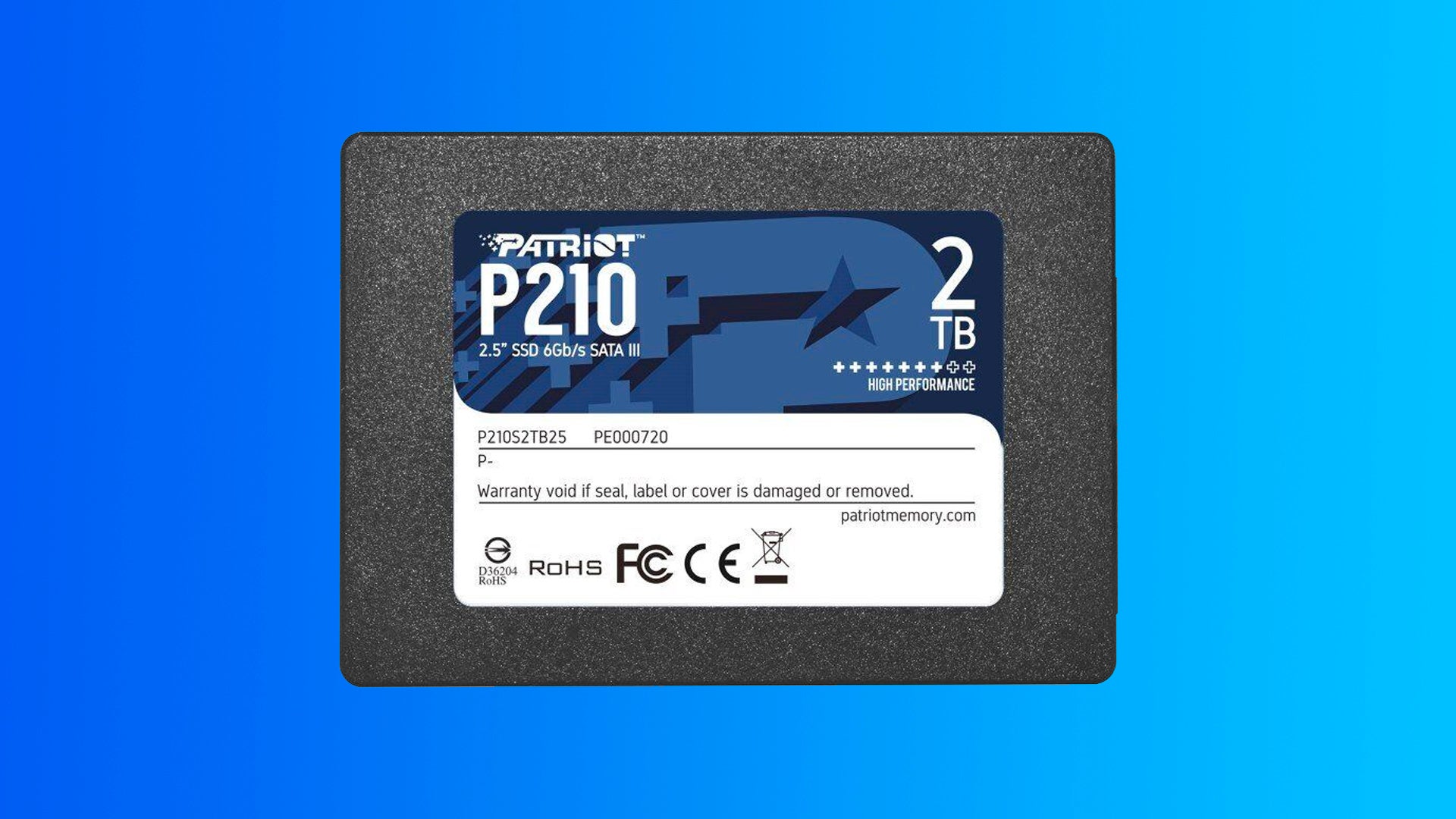 Cometh the hour, cometh the deal, and today, it's another excellent SSD deal. This time it's for the solid Patriot P210 SATA SSD, in its 2TB form, from Ebuyer's eBay store for £86 - £42 cheaper than it is on Amazon right now.
The pricing here works out to 4.3p per GB, which is an excellent price for what is a decent-sized SSD. While NVMe may have surpassed SATA drives in terms of raw speeds, the fact is that drives such as the P210 still provide much quicker speeds than mechanical hard drives. Patriot rates the P210 with speeds of 520MB/s for reads and 450MB/s for writes, which is actually towards the top-end of the SATA 3 interface, and means you'll be getting a handy speed boost if you're upgrading an older system with its mechanical hard drive.
This is a drive you could use as either just an extra drive for storage if you want something more affordable, or as a boot drive in an older system that lacks an M.2 slot. If you're really wanting to get into PC gaming on the cheap, you can go out and buy a second hand system like a Dell Optiplex, plug in one of these SATA SSDs, and your speeds will improve to no end. I've used SATA SSDs like the P210 to plug into ailing systems to give them a vital speed and storage boost, and they're definitely a big help.
As this is an SSD, this also means there are no moving parts, so they're inherently more reliable than older hard drives with their spinning discs and all. This is also a a 2.5 inch drive also means it's more compact than other SSDs and HDDS, too, which is always handy, so you should have no trouble fitting this drive into laptops and more mobile computing solutions.
For £86 or so, this Patriot P210 2TB SATA SSD is an absolute steal of a deal, whether you need to upgrade an older system, or you're just wanting more speedy storage on the cheap.