Grab yourself Razer's compact Viper Mini gaming mouse for just £20 on Amazon right now
A small mouse that packs a large bite.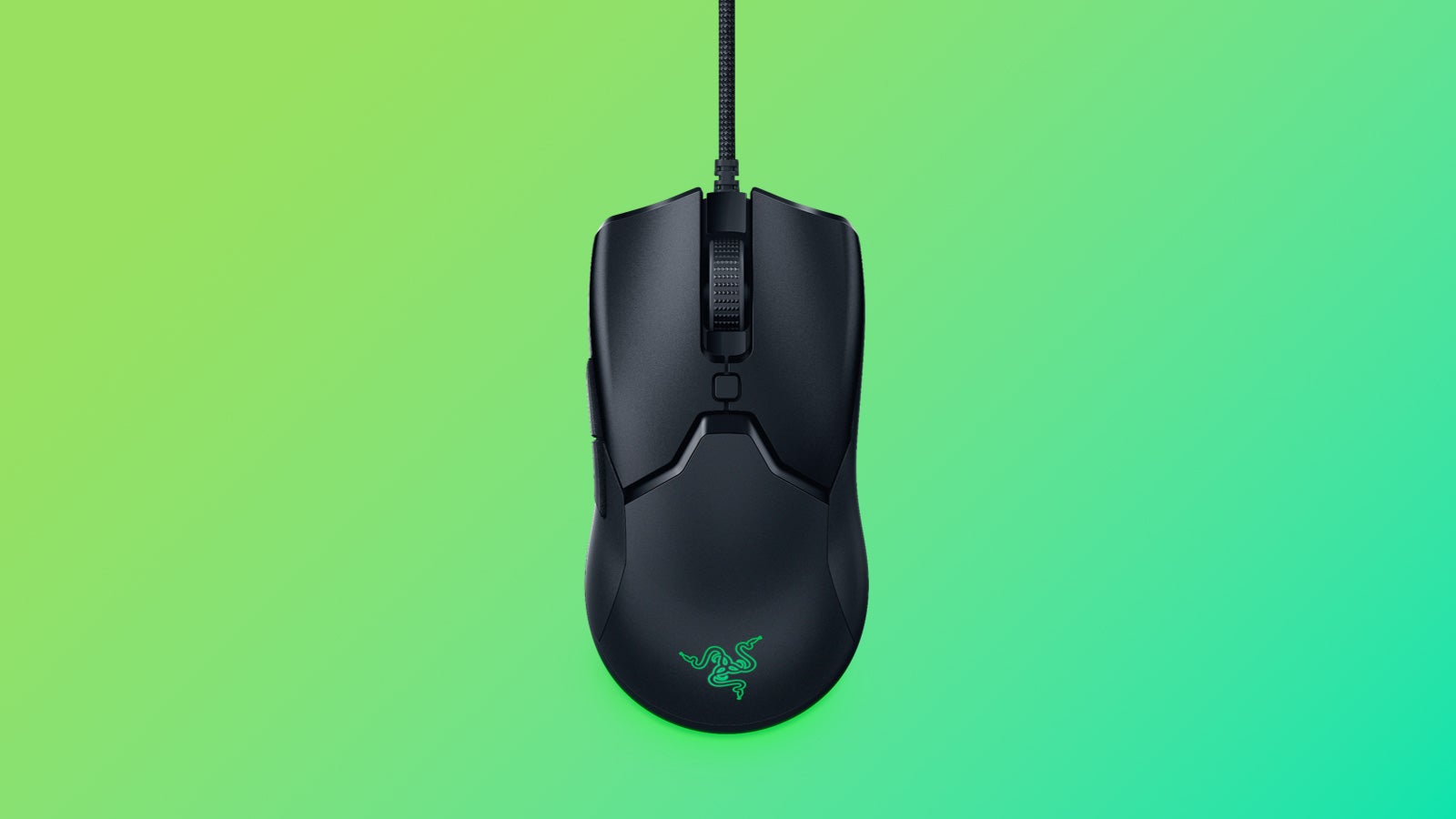 This is one of the easiest recommendations for a purchase I've ever given. I'll keep it brief - Razer's Viper Mini ultra-light gaming mouse is down to just £20 on Amazon right now, offering 50 percent off the usual £40 list price, and it's an excellent deal whichever way you put it.
The standard Viper from Razer is one of the best gaming mice I've tested in the past (especially in its 8K form), and so too is the Viper Mini - with it, you're getting an ultra lightweight 61g frame and a mouse that's considerably smaller in stature than its full-size brother that should be great for those with smaller to mid-size hands. It's also marketed as an ambidextrous mouse, so can be used by right handers and lefties alike, although the side buttons are only on the left side.
Inside, the Viper Mini utilises a modern optical sensor, capable of 8500 DPI - more than enough given that average Counter-Strike pro uses a DPI of 400 and the highest figure I've seen is 1600. The Viper Mini also uses Razer's optical mouse switches which should help keep inputs precise and speedy.
For fans of RGB and configuration, it should be little surprise to find the Viper Mini comes with support for Razer's Synapse 3, which has always been one of the better software suites to customise peripherals with thanks to offering means of changing button functions with ease, as well as fiddling with the RGB lighting. There are a couple of lighting zones on offer here, with the Razer logo and a small underglow around the back of the rodent able to be lit up in vibrant colours from across the spectrum.
Don't worry people with larger hands - I haven't forgotten about you either. If you'd like to grab a candidate for the best ultralight gaming mouse out there, the HyperX Pulsefire Haste is also discounted on Amazon, where it costs just £30 compared to a regular price of £50. That's excellent value for a mouse right on the bleeding edge of ultra-light design at 59g.
Despite its low weight, this mouse is seriously well made, with a shape similar to the the Razer Viper that's ideal for claw or fingertip grippers. Inside, it packs in not only a 16000 DPI PixArt 3355 optical sensor, but also TTC Golden mechanical switches that we rate highly thanks to a light yet responsive press.
Whichever rodent out of the pair you go for, you can be safe in the knowledge you'll have picked up a more than capable ultralight gaming mouse for a brilliant price. Be sure to let me know in the comments if you agree with my thoughts, or, if you don't, feel free to shout at me!