DF Direct Weekly talks Cyberpunk 2077 1.5, Horizon Forbidden West and Dying Light 2 VRR
Plus: are Elden Ring PC recommended specs in any way meaningful or helpful?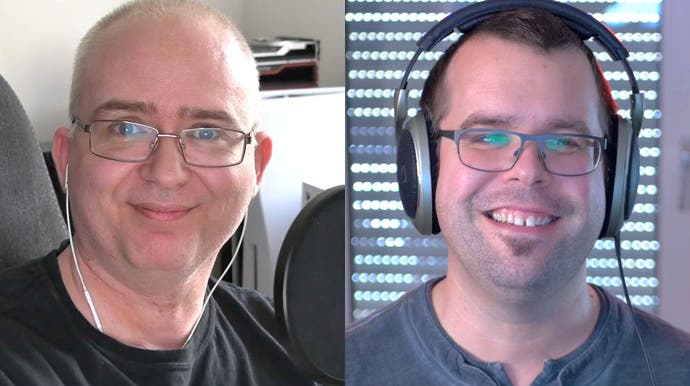 The latest DF Direct Weekly has landed - and it's a first. Owing to various commitments to deep-dive projects, only John Linneman and myself were available to film this one and it begins with thoughts and impressions on the new Cyberpunk 2077 'next-gen' patch, which Tom Morgan covered extensively just yesterday. There's also discussion on why we chose not to take another look at the game on PC: ultimately, our settings recommendations remain the same, even though ray traced local shadows have been added to the game in addition to all of the other RT loveliness already contained therein.
There's also good news with Dying Light 2's performance upgrade for Xbox Series X owners with a variable refresh rate (VRR) display. This mode is curious. Essentially, VRR puts the GPU in control of when to refresh the screen rather than running at a standard 60Hz or 120Hz. Techland uses VRR plus 120Hz support to run Dying Light 2 in excess of the standard 60fps cap, seeing the game operate more typically at 80-100fps. This is a dramatic improvement to frame-time (60fps at 16.7ms per frame vs, say, 90fps at 11.1ms), producing a smoother game with lower lag. Yes, frame-rate is variable, but a typical VRR window of 80-100fps translates into a floating per-frame render time in the 10ms to 12.5ms range - the fluctuations are difficult for the average player to pick up, but the improved response and fluidity is effectively a constant. This, along with the 40fps mode in Ratchet and Clank: Rift Apart, are fascinating examples of how developers are tapping into the capabilities of HDMI 2.1-equipped televisions.
Beyond that, we also spend time offering up our reactions to the reaction to Horizon Forbidden West, while answering a bunch of questions about the game posed by members of the DF Supporter Program. One of these questions concerns whether AMD's FSR upscaling technology may have produced a better result than the checkerboarding implemented by Guerrilla Games for the PS5 performance mode. We get a fair few questions about FSR where users believe it's a DLSS-type technology that can work on consoles. The truth is that FSR is a standard screen upscaler with an additional edge detect/enhancement pass. To get Horizon Forbidden West running at 1800p checkerboard, we are effectively looking at one third of the quality mode's resolution required to run the game at 2x frame-rate. With that stat in mind, FSR would fare poorly based on prior high-detail games we've tested. Ultimately, upscaling is all about extrapolating out from a set range of data and the more data you have, typically the better the result: FSR can only access the current screen data, while temporal solutions such as TSSAA and checkerboarding reconstruct from more than one frame and generally produce superior results.
Other discussion points include Nintendo's closure of its 3DS and Wii U storefronts, effectively making piracy the only way to access a certain amount of these systems' libraries and we also spend some time talking about Elden Ring's recommended specs for PC... which make little sense whatsoever. What is the target resolution, frame-rate and settings associated with these specs? How can the difference between minimum specs and recommended specs amount to the difference between a GTX 1060 and a GTX 1070? Is this - as John suggests - merely a way for publisher support teams to bat away requests for support from people who may have generally lower specs than in this list? In releasing this barebones tweet, we're left none the wiser about how this game runs on PC or what's really required. It's been a bugbear of ours for years and the industry must do better.
Moving on, there are some good questions from the DF Supporter Program this week. There's interest in us looking at how game franchises compare from the beginning and end of the same console generation (think Call of Duty: Ghosts vs Call of Duty: Modern Warfare 2019 from Infinity Ward) and also in gen-on-gen comparisons. Moving on, another supporter wonders why 30fps games look worse on his OLED than they do on his older Nanocell screen. Meanwhile, just where do we stand on AMD graphics cards in a world where RT is gaining support and where decent upscaling solutions are required to enjoy those effects with good performance levels? Plus, whatever happened to split-screen options in console games?
I've possibly mentioned this before, but the DF Supporter Program has been built up over the last year into a vibrant, welcoming and positive community and that's in addition to the direct team access and various various bonuses, benefits and early access we offer. Join us!